Ta oferta pracy nie jest już aktualna!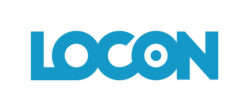 Opis oferty pracy
 Kto? Locon
W LOCON budujemy nowoczesne usługi oparte na technologii GPS, które JUŻ ZAWOJOWAŁY RYNEK! Pracujemy dla NAJLEPSZYCH: Orange, T-mobile, Plus, Play, Netia.
📣 UWAGA! LOCON to nie Software House – TWORZYMY I ROZWIJAMY TYLKO WŁASNE PRODUKTY!
Kogo? UX Master
Gdzie? 70-030 Szczecin, Tama Pomorzańska 1
Wynagrodzenie: 5k – 10k brutto
➡️ CZYM BĘDZIESZ SIĘ ZAJMOWAŁ?
– Projektowanie przepływów procesów w oparciu o wymagania oraz przypadki użycia pozyskane od Product Owner'ów – ścisła współpraca z działem produkcji będzie dla Ciebie codziennością! 👌
– Analizowanie wymagań rynkowych -musisz trzymać rękę na pulsie 💪
– Tworzenie prototypów oraz makiet w celu weryfikowania założeń – UX, UX i jeszcze raz UX 😎
– Przeprowadzanie testów i weryfikacji rozwiązań – testowanie to nasz must-have! 😀
– Proponowanie nowych rozwiązań w ramach tworzonego przez firmę oprogramowania – masz głowę pełną pomysłów? SUPER! 🤗
– Przeprowadzanie testów A/B – sam weryfikujesz swoją pracę 😎
Chciałbyś zacząć z nami tworzyć najlepsze aplikacje oparte o system GPS na rynku?
Podczas spotkania nasz CTO powie więcej o ZADANIACH, pokażemy Ci nasze BIURO, opowiemy o wszystkich BENEFITACH!
👉 WIECEJ O NASZEJ FIRMIE:
http://www.locon.pl/
Do zobaczenia! 😉