Ta oferta pracy nie jest już aktualna!
UX Designer- eCommerce Department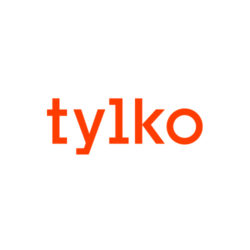 Opis oferty pracy
Job description
We're looking for a UX Designer who is ready to jump right into working with UI Designers, Developers, Researchers and Data Analysts. We'd love to find a talented person with a problem-solving mindset who is excited to be involved in creating both completely new e-commerce features as well as improving existing ones.
If you have experience in inhouse e-commerce platforms and view UX more as a philosophy of looking at problems and finding creative ways to solve them rather than just a job description – get in touch! Let's change the furniture industry for good – we're waiting for you.
About the Groth Department
This department was created as a result of the integration of eCommerce and Performance Marketing teams.
Growth, together with the Operations Department, is responsible for guiding the user through the complete user path.The primary responsibility of Growth is to reach conversion goals.
About the eCommerce Team
This department was created as a result of the integration of eCommerce and Performance Marketing teams. By combining those two teams we are able to create a coherent and smooth customer journey, while improving the efficiency of our marketing efforts.
Responsibilities
Overseeing the overall user experience on Tylko's website – from the first visit through making a purchase.
Presenting and explaining Tylko's products and services on the website.
Creating brand new sections of the website, as well as improving existing ones.
Producing mockups and prototypes for project validation or/and usability tests.
Presenting design solutions to stakeholders and fellow UX Designers, defending design decisions and incorporating feedback into the design cycle.
Participating in usability testing, data analysis and synthesis of insights.
Maintaining project documentation for collaboration with UI Designers, Devs, QAs, Content Managers, PMs, etc
Close collaboration with UX Designers from complementary teams responsible for configuration and services to provide a holistic, consistent and delightful Customer Journey.
Why Tylko
Being a part of the Tylko team goes beyond clocking in every day and keeping your head down. We celebrate inclusivity and work together to build a culture of happy, healthy employees who are truly heard, and provide the following great benefits for every single member:
Comprehensive healthcare
One bonus day off every month (during a pandemic)
A dedicated budget for professional development
A discount on all Tylko products
Yoga classes at work
Mixer parties
English classes
Fun events like cooking classes, inspiring talks with people and professionals from all walks of life, and other great meetups.
And of course, a dog-friendly office!
You will be competitively remunerated – 10 000 – 14 000 PLN for B2B contract (other forms of employment are also possible).
Requirements
Must have
At least 3 years of relevant experience.
Experience with working on inhouse ecommerce web platforms.
Ability to lead the design process and adjust it to current projects.
Experience in participating in A/B and usability testing. Ability to gather insights and analyse data.
Experience working with Figma or other similar software.
Ability to articulate design decisions clearly.
Open mind for feedback and willingness to share knowledge.
Team-player mindset and problem-solving attitude
Flexibility and ability to navigate constant changes
Good time management and self-motivation
A true passion for designing great products
Good command of English (written and spoken)
Nice to have:
Experience with using design systems
Basic sense of aesthetics and core principles of typography
Experience in phasing feature implementation
Experience in designing iOS apps
Experience with working in a scrum team
Knowledge of French or German
ABOUT US
HERE'S WHAT YOU NEED TO KNOW ABOUT TYLKO:
TYLKO is an innovative tech-driven furniture company founded in 2015 in Warsaw, Poland. We specialise in providing high-quality storage that our customers can adapt down to the last detail through the use of an intuitive online configurator and our AR-enhanced Tylko App.We've reworked every step of the traditional furniture-buying process in order to create a better and more personal experience – a seamless process from high-quality products with simple online shopping, through free doorstep delivery and effortless, tool-free assembly.
We're a tight-knit team of 186 specialists from around the world working in the diverse fields of design, production, IT, marketing, communication, customer experience and much more.
So far, we've helped over 75,000 happy customers find their perfect fit, with over 90,000 one-of-a-kind pieces of Tylko furniture shipped around the world.
https://tylko.recruitee.com/o/ux-designer-ecommerce-department/c/new?source=uxlabs