This job listing has expired and may no longer be relevant!
UX Designer (e-Zdrowie)
Comarch
Etat
Kraków,

Małopolskie, Polska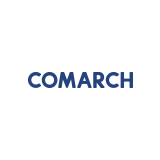 Opis oferty pracy
W Comarch Healthcare pracujemy nad produktami i usługami dla sektora medycznego. Projektujemy aplikacje zarówno dla pracowników medycznych jak i dla pacjentów. Nasze innowacje to między innymi Punkt Diagnostyczny czy aplikacja Comarch HealthNote. Szukamy projektantów, którzy potrafią tworzyć użyteczne, ale i skuteczne biznesowo rozwiązania. Umiesz zadawać sobie i innym pytanie "Dlaczego?" na różnych etapach procesu projektowego? Cechuje Cię otwartość na współpracę? Jeśli tak, to nie czekaj i aplikuj już dziś!
PROFIL PRACOWNIKA
Wykształcenie wyższe (mile widziane wykształcenie kierunkowe UX, certyfikaty branżowe)
Co najmniej 2 lata doświadczenia w pracy na stanowisku UX Designera lub podobnym
Znajomość zagadnień:

z zakresu User Experience, procesów projektowych, z umiejętnością dostosowania metod pracy do specyfiki konkretnego projektu
WCAG, RWD oraz umiejętność projektowania szczególnie webowych rozwiązań

Umiejętność przekładania wymagań biznesowych na koncepcje UX aplikacji
Łatwość współpracy oraz komunikacji, w tym słuchania, przekonywania do swoich racji lub przyjmowania krytyki
Dobra znajomość języka angielskiego
TWOJE ZADANIA
Projektowanie oraz audyt UX-owy rozwiązań medycznych
Przekładanie potrzeb biznesowych oraz potrzeb użytkownika na projekty wizualne i interaktywne prototypy
Bieżąca współpraca z zespołem projektowym, product managerami, testerami, developerami
Współpraca z działem badawczym przy przygotowywaniu badań użyteczności produktów cyfrowych, implementacja wyników tych badań
Praca na sprzęcie Mac, oprogramowaniu Sketch oraz Zeplin
DLA CIEBIE
Indywidualny plan szkoleń i konferencji oraz 14 ścieżek rozwoju zawodowego
Dostęp do prywatnej opieki medycznej dla Ciebie i Twojej rodziny
Możliwość udziału w akcjach i wydarzeniach promujących aktywny tryb życia
Przyjazna atmosfera pracy w zgranych zespołach, o co dbamy m.in. poprzez udział w rywalizacjach sportowych czy wspólnych inicjatywach dla lokalnych społeczności
Ciekawe zadania związane z najnowszymi technologiami i rozwiązaniami IT
Szansa nauki od najlepszych – w Comarch pracuje wielu specjalistów
Kandydatów ubiegających się o powyższe stanowisko prosimy o dołączenie do aplikacji portfolio.
Firma

Comarch

Nowe oferty dla UX co tydzień!

Popularne oferty