Ta oferta pracy nie jest już aktualna!
UX Designer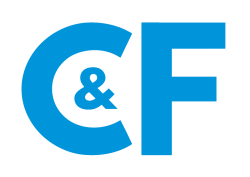 Opis oferty pracy
C&F is a technology services company providing innovative solutions in Data Management, Big Data, Advanced Analytics and Compliance. With a highly integrated team of 420+ experts, for nearly 20 years, C&F has beendelivering superior engineering and premium operations to Fortune 500 companies, primarily in the Life Science industry.
To help define and drive our UX team, we are looking for talented UX designer who would like to join our Data Experience Team.  It is a great opportunity to build a strong enterprise #UX crew with wonderful people on board. If you're not scared of data and know how to visualise it join us today!
What you'll be doing:
Planning and conducting design, user, discovery (UX, product/solution related) workshops
Working in multi-competency teams to deliver web, mobile and BI related designs
Planning and conducting user research and interviews, running usability tests
Engaging with stake holders and business users to promote product/solution vision
Building mockups, prototypes, design libraries
Delivering research reports
Preparing and conducting design related webinars/trainings
Envisioning solution/service features and its function
What you'll need:
At least 3 years of proven experience in UX design and UX processes
Excellent English language communicating skills (level B2+ is a must)
Advanced knowledge of at least one of prototyping tools like Figma/AdobeXD or a mix knowledge of these
Excellent communication and interpersonal skills that allow effectively work with project stake holders to align requirements and discuss possible design outcomes
Ability to understand and visualize data
Knowledge of Design Sprint methodologies
Ability to conduct the full iterative UX route (user research, stakeholder workshops, ideating, prototyping, usability testing)
Ability to collaborate with business analysts, and development teams to define goals and requirements with our international partners (gathering UX requirements during workshops and translate them into UX project)
Readiness to work in few projects at the same time in international and agile environment
Attention to detail and strong understanding of both aesthetics and usability principles
Ability to properly estimate workload and deliver tasks according to given schedules
Ability to work under tight time constraints
Positive attitude and can-do approach
What would be an advantage:
Ability to Design dashboards for BI tools (e.g. Power BI, Tableau)
Knowledge of UI design (with Figma or similar tool)
Product design experience 
What we offer:
Flexible terms of cooperation: full-time employment or contract-based agreement.
Competitive remuneration and various bonuses, such as access to special medical care (Medicover) and sport (FitProfit or FitSport) cards, reimbursement for English classes, access to the Employee Capital Plan (PPK) and budget for professional development.
100% remote work, or – if you prefer – work in a comfortable modern office (Warsaw). Hybrid work is also possible!
Non-work-related activities galore! We have a running team (with a pro coach), yoga classes, internal competitions, from cookery to photography, a ping-pong league, team building, well-being expert seminars. You can suggest beneficiaries for our CF4GOOD charity program. And of course – something you can't miss – fruit Mondays ;).
Company culture rooted in respect and cooperation, not competition. You'll be working with great people, open to new challenges and directions. If you are tired of the proverbial corporate treadmill, come to us to rest mentally. If you've had luck with employers, we'll do our best not to buck the trend.
Poziom: mid/regular, senior
Minimalny staż pracy: 2 - 5 lat
Poziom: mid/regular, senior
Minimalny staż pracy: 2 - 5 lat
Submit an application form: https://system.erecruiter.pl/FormTemplates/RecruitmentForm.aspx?WebID=c1c40935d1a74f8a98c42df53ecf7268