Ta oferta pracy nie jest już aktualna!
UX Designer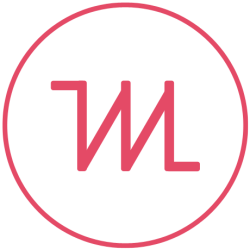 Opis oferty pracy
La Wonderlab to zespół entuzjastów projektowania i badań User Experience. Mamy siedzibę w klimatycznym biurze w samym sercu warszawskiej Saskiej Kępy. Aktualnie poszukujemy osoby podzielającej nasze pasje – projektanta doświadczeń użytkownika.
Zgłoś się do nas, jeśli:
Masz minimum 1-1,5 roku doświadczenia w projektowaniu UX
Możesz pochwalić się kilkoma udanymi projektami różnorodnych interfejsów (podeślij nam portfolio prac)
Potrafisz przekonywać i dostarczyć trafnych argumentów na rzecz swoich pomysłów, ale jesteś też elastyczny i nie boisz się słowa "feedback"
Znasz w praktyce tajniki programu Axure RP – wiesz co to panele dynamiczne, zmienne, mastery itd.
Jesteś osobą kontaktową – lubisz działać w zespole, dobrze dogadujesz się z ludźmi, ale potrafisz też pracować samodzielnie
Masz głowę pełną pomysłów, pasję ciągłego uczenia się i wynajdowania nowych rzeczy
W swoją pracę wkładasz mnóstwo serca 🙂
Do Twoich zadań będzie należało między innymi:
Tworzenie koncepcji i projektowanie różnorodnych interfejsów użytkownika (m.in. serwisy internetowe, strony i aplikacje mobilne)
Współpracowanie z badaczami UX przy analizie danych i tworzeniu rekomendacji z badań
Planowanie, prowadzenie i podsumowywanie warsztatów z klientem oraz z użytkownikami
Śledzenie trendów z zakresu innowacyjnych interfejsów, doświadczeń klienta, nowych produktów i usług dla różnych branż
Opisywanie koncepcji interfejsów, założeń UI, zakresu funkcjonalnego – tworzenie dokumentów i prezentacji
Przygotowywanie benchmarków i analiz konkurencji
Tworzenie wyśmienitej atmosfery pracy 🙂
Oferujemy:
Możliwość twórczego spełnienia dzięki uczestnictwie w różnorodnych, dużych projektach UX-owych
Pracę w doświadczonym zespole, który lubi dzielić się wiedzą i oferuje pełne wsparcie podczas realizacji projektów
Indywidualną ścieżkę kariery
Udział w konferencjach branżowych
Wpływ na kształt pracy w naszym zespole
Przerwy w pracy na Xboxa i koktajl w ogrodzie
Miejsce pracy:
Biuro La Wonderlab na klimatycznej Saskiej Kępie w Warszawie.
Jeśli uważasz, że spełniasz powyższe kryteria prosimy Cię o przesłanie CV, portfolio własnych projektów (forma dowolna) i uzasadnienia "Dlaczego świetnie nadaję się na UX Designera w La Wonderlab" na adres pauliny@lawonderlab.pl. Wybrane osoby zaprosimy na kawę oraz rozmowę o UXie, projektowaniu i życiu :) Chcesz zostać praktykantem/stażystą w naszej firmie? Aktualnie nie prowadzimy takiej rekrutacji, ale o wszystkich ofertach pracy informujemy na naszym profilu na Facebooku:
Do przesłanych dokumentów prosimy dopisać "Wyrażam zgodę na przetwarzanie moich danych osobowych zawartych w ofercie pracy dla potrzeb niezbędnych do realizacji procesu rekrutacji (zgodnie z Ustawą z dnia 29.08.97 o Ochronie Danych Osobowych Dz. U. z 2002 r. Nr 101, poz. 926, ze zm.)"