Ta oferta pracy nie jest już aktualna!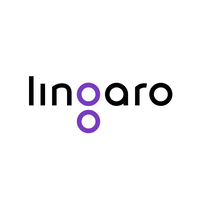 Opis oferty pracy
Started in 2008, Lingaro is a fast-growing IT consulting and services company, specializing in Business Intelligence solutions. We're working with companies from the Fortune Global 500 list as well as other market leaders based in the USA, Nordics and Poland across different industries such as Consumer Packaged Goods, Banking and Financial Services, Telecommunication and Insurance.
Lingaro employs over 850+ people in locations: Warsaw, Lublin (Poland), Manila (the Philippines), Cincinnati (the USA), Zurich (Switzerland) and Singapore.
About your future projects:
Conducting design and data visualization workshop for our Clients. eCommerce projects for large companies and enterprises both b2b and b2c solutions. BI dashboards design for multiple BI teams.
Tasks:
Preparing and conducting design, user, discovery (UX related, product/solution related) workshops
Working in multi-competency teams to deliver web, mobile and BI related designs
Conducting user research, interviews, usability tests
Building mockups, prototypes
Delivering research reports
Preparing, conducting design related webinars
Working with stake holders, business users in order to work on a product/solution vision
Envisioning solution/service features, functions
Requirements:
Fluent in at least one of prototyping tools like Axure/Figma/AdobeXD or a mix of these
Ability to independently talk to project stake holders to align requirements and discuss design outcomes
Ability to present and defend design directions, argument benefits, values of such decisions
Designing dashboards for BI tools (e.g. Power BI, DOMO, Tableau) would be a huge plus 🙂
Ability to visualize data
Knowledge of Design thinking / Design Sprint methodologies
UI design ability would be an additional asset (with Sketch or similar tool)
Proven experience in Web & Mobile UX
Ability to conduct the full iterative UX route (user research, stakeholder workshops, ideating, prototyping, usability testing)
Team leading capabilities would be an additional asset
Product design experience would be a big plus
We Offer:
Innovative and challenging projects
Freedom of action in the field entrusted
Openness to your ideas
Contributing to the rapidly expanding company
Friendly and non-corporate atmosphere
International work environment standards
Private health care (LuxMed)
Flexible working hours
Let us know if you want to meet up. The easiest way - APPLY HERE