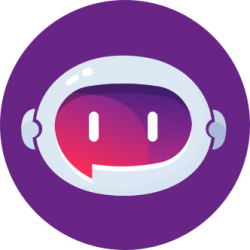 Opis oferty pracy
Szukamy do naszego zespołu projektowego UX Designera/ki z min. 2-letnim doświadczeniem komercyjnym.  🚀. 🚀.
Pracujemy w agile, tworzymy mikroserwisy oparte o Pythona i Dockera, stosujemy praktyki continous integration. Czochramy pieski 🐕 i robimy chatboty 🤖! Za to nie tolerujemy much w nosie i ciągłego narzekania – wolimy w tym czasie szukać jeszcze lepszych rozwiązań dla rynku pracy.
Emplocity Sp. z o.o.
Wierzymy, że przyszłość rekrutacji leży we współpracy między człowiekiem, a robotami. Naszym celem jest ułatwienie życia pracownikom i pracodawcom. Robimy to dzięki sztucznej inteligencji, która w wielu zadaniach jest bardziej skuteczna, dokładniejsza i mniej stronnicza niż człowiek.
Emplocity to prawie 30 wykwalifikowanych specjalistów, inżynierów i programistów. Z naszego rozwiązania korzystają klienci enterprise i SME, największe polskie oraz międzynarodowe firmy (m.in. Metlife, Credit Agricole, Aviva, Santander Bank Polska czy DPD).
Obecnie szukamy UX Designera/ki
Dlaczego warto?
tworzymy produkt, który będzie wyzwaniem dla designerów z pasją i nieszablonowym podejściem do UX;
możesz pracować przy złożonym produkcie, wykorzystującym najnowsze technologie zamiast przy kolejnym projekcie dla kolejnego klienta;
nie jesteśmy korporacją, więc nie zostaniesz trybikiem w maszynie: masz realny  wgląd i wpływ na kształt całego produktu, zarówno od strony technicznej, jak i biznesowej;
dbamy o work-life balance – zarówno swój, jak i naszych współpracowników
Solidne wynagrodzenie: do 14 000 brutto i Umowa o Pracę
Czego oczekujemy?
min. 2 lata komercyjnego doświadczenia wykazanego na przykładzie konkretnych projektów;
wiedzy popartej praktyką w zakresie: użyteczności, wiedzy o ludziach jako użytkownikach, projektowania interakcji, badaniach potrzeb i testach użyteczności;
nastawienia na rozwiązywanie problemów i dobrą pracę zespołową oraz otwartości na kontynuowanie projektów tworzonych przez cały zespół;
doświadczenia w tworzeniu makiet, prototypów i interfejsów użytkownika;
gotowości do pracy w środowisku małej firmy, bardzo blisko z zespołem developerskim, bez korporacyjnego drylu, za to z pełną odpowiedzialnością za proponowane rozwiązania;
mile widziane:

umiejętności w zakresie UX writingu
doświadczenie w bezpośredniej pracy z dużymi klientami, a także obeznanie z technologiami odpowiadającymi za implementację projektowanych interfejsów (javascript, jQuery, HTML5, CSS) oraz znajomość Zeplina i Invision.
Firma

Emplocity Sp. z o.o.

Nowe oferty dla UX co tydzień!

Popularne oferty