This job listing has expired and may no longer be relevant!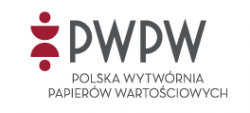 Opis oferty pracy
Chcesz pracować w zespole User Experience, który ma realny wpływ na projekty i produkty? Chcesz brać udział w strategicznych projektach w państwie? W IT PWPW podejmujemy się takich wyzwań z sukcesem.
Osoba zatrudniona na tym stanowisku będzie brała aktywny udział w pracach Zespołu User Experience oraz Zespołu Wytwórczego. Jej rola będzie skupiać się na projektowaniu doświadczeń użytkownika zarówno jeśli chodzi o całe procesy (np. usługi publiczne), jak i poszczególne kanały, w tym online (aplikacje back-office, klienckie) i offline (formularze, tryby wnioskowania, etc).
Wymagania:
3+ lata doświadczenia na podobnym stanowisku,
Doświadczenie w projektowaniu aplikacji back-office
Doświadczenie w posługiwaniu się programami do tworzenia makiet i prototypowania (Adobe XD i Axure)
Praktyczna znajomość metod warsztatowych wspierających procesy projektowania i angażujących użytkownika (np. Value Proposition Canvas, Service Blueprint, Design Studio, Ideo Cards, Card Sorting lub inne)
Komunikatywna znajomość języka angielskiego, która umożliwia efektywne zapoznawanie się z literaturą fachową, uczestnictwo w spotkaniach, konferencjach
Projektowanie według standardów i z dbałością o szczegóły
Umiejętność analitycznego myślenia, precyzja, skupienie
Zdolności komunikacyjne i doświadczenie pracy w zespole
Mile widziane:
Praktyczna znajomość metodyki Scrum
Doświadczenie w projektowaniu dla sektora publicznego
Doświadczenie bezpośredniej współpracy z zespołami developerskimi
Portfolio zrealizowanych projektów
Zadania:
Analizowanie potrzeb użytkowników i projektowanie doświadczeń
Praca przy koncepcji i architekturze rozwiązań
Projektowanie użytecznej architektury informacji systemów, stron i aplikacji – wysoko- i niskopoziomowej
Kreowanie i rozwijanie usług w oparciu o systemy informatyczne dostarczane przez PWPW
Prowadzenie warsztatów z klientami sektora publicznego, a także wewnątrz firmy
Współpraca z kierownikiem projektu, product ownerem, scrum masterami oraz zespołami developerskimi przy realizacji projektów.
Udział w spotkaniach i warsztatach z klientem/właścicielem biznesowym
Oferujemy:
Długofalową współpracę i stabilne zatrudnienie w oparciu o umowę o pracę / kontrakt B2B
Możliwość wzięcia udziału w dużych projektach dla administracji państwowej i projektowanie doświadczeń 38 mln obywateli
Udział w unikalnych i innowacyjnych przedsięwzięciach o różnorodnej skali złożoności, o zasięgu ogólnopolskim i międzynarodowym
Współpracę z zespołami JAVA, Front-End, Analityków oraz UX, mając realny wpływ na realizowane projekty i produkty
Dostęp do najnowszych narzędzi i technologii związanych z wytwarzaniem oprogramowania
Przyjazną atmosferę zespole wysokiej klasy specjalistów
Rynkowe wynagrodzenie oraz pakiet benefitów
Wyślij zgłoszenie na ofertę pod adresem: https://www.pwpw.pl/Kariera/Oferty_pracy/ux_designer.html
Firma

Polska Wytwórnia Papierów Wartościowych

Nowe oferty dla UX co tydzień!

Popularne oferty