This job listing has expired and may no longer be relevant!
UX Designer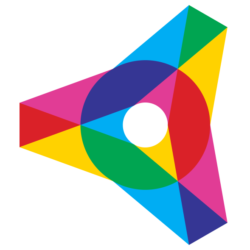 Opis oferty pracy
Cogniance is a design-focused and technology company, working with both startups and corporate innovators to transform their businesses. We have design+tech projects, we also have design only projects (but it's never tech only). Therefore, designers play a vital role in driving projects and client communication. We are a human-to-human company with Silicon Valley roots, the relentless drive of a startup, and the experience of a global organization. We believe that any idea good enough to create a positive change in the way people live, work, think, or play deserves success.
Here in Wroclaw, we have a cozy office with 40 colleagues in the city center. You will join the design team of 6 people to that work across physical and digital product domains. Your global team of colleagues includes software and hardware technologists — together you will be tasked with creating industry-defining products.
You offer:
We're seeking a UX Designer with a talent for creating intuitive and visually appealing designs. Somebody who can create simple, yet highly engaging experiences tailored to address business objectives as well as user needs.
Core skills and experience
Understand, apply and promote our design-thinking process.
Run user experience research activities to access user needs, target audience, usage scenarios and context of use.
Compile user study reports with an introduction, executive summary, study findings, and future steps.
Understand the client's business model and placement of the created product within it.
Evaluate the existing solution (or idea) for usefulness, effectiveness, and error- proofness.
Generate solutions to business need, and communicate the pros and cons of each.
Benchmark ideas against industry best practices in a given context.
Choose appropriate tools to create and present design solutions.
Introduce the target audience to the development team, help to imagine the scenario of the product used by the audience, what special needs or expectations can arise that differentiate it from how developers would use it.
Create IA, user flows.
Understand the UX philosophy for the most popular platform (web, mobile, IoT, etc.).
Know how to enhance the user experience with and without access to end-users.
Understand how the design solution influences overall application consistency.
Passion for pixel-perfect interface design with experience in the field.
Soft Skills:
Plan own tasks considering collaboration with the team.
Search for additional info and feedback within the project team.
Present work results in a form of structured documents and according to agreed deliverables.
Flexibility, open-mindedness, ability, and desire to learn.
Good spoken and written English.
We offer:
UoP/B2B (optionally B2B+ paid vacations).
Office in the city center ( in Pokoyhof )
Social package (Insurance, Multisport).
Free English and Russian classes in the office.
Goodies and fruits in the office.
Flexible working time (starting at 7-11) and working remotely time-to-time.
Management with a "human face", without corporate bureaucracy.
Happiness manager, that is taking care of each member in our team.
We use the Google Design Sprint methodology and Ideo Design Thinking Methods. We often adjust those methods so that they better suit our current needs. Depending on the project, we are more focused on exploring problems, ideating solutions or making decisions during those on-site workshops. We work with different industries, both smaller companies, and huge enterprises. However, our main areas of expertise are: Automotive & Mobility, AdTech & MarTech, Health & Wellness, Consumer Electronics & IoT, FinTech. A large number of our clients is based in the U.S. It happens very often that we create products from scratch, we need to define & prioritize things together with the client when there's so existing solution to refer to. At Cogniance, you have a huge impact on the tools & methods you use – you're responsible for planning your work and delivering it. And you can always count on help and support.
If you have any questions or want to apply -  contact me via hyankina@cogniance.com
You also can apply using your Linkedin here - https://cogniance.com/careers/ux-designer-wroclaw-poland/