This job listing has expired and may no longer be relevant!
UX Designer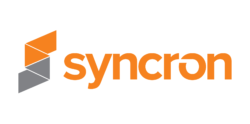 Opis oferty pracy
Kim jesteśmy:
Jesteśmy niedużą skandynawską firmą z 10-letnim doświadczeniem, tworzącą własne aplikacje serwowane w modelu SaaS. Naszymi klientami są czołowi reprezentanci z branży maszyn ciężkich: Volvo CE, Caterpillar, JCB, Scania, Daimler Trucks, Harley-Davidson, ale także DeutscheBahn czy Electrolux.
Do naszych 3 głównych produktów należą:
System dla dużych firm optymalizujący łańcuchy dostaw i poziomy dóbr w sieci magazynów, minimalizując koszty dostaw i magazynowania przy zachowaniu wysokiej dostępności produktów.
Analogiczny system wspierający małe przedsiębiorstwa (http://www.eazystock.com/)
Aplikacja do optymalizacji cen (automatic segmentation & value based pricing) dla dużych korporacji.
Nasze produkty są wysoko cenione za swoje funkcjonalności. Od niedawna coraz mocniej pracujemy nad tym, by pozytywnie wyróżniały się również użytecznością i grafiką, dlatego też…
Szukamy osób:
posiadających minimum 2 lata doświadczenia na stanowisku związanym z UX
z dużą wiedzą teoretyczną i praktyczną dotyczącą projektowania zorientowanego na użytkownika (włączając zarówno badania, jak i projektowanie), mile widziane doświadczenie w pracy z oprogramowaniem biznesowym np. systemy bankowe, panele administracyjne lub porównywalnie złożone projekty
bardzo dobrze znających język angielski (B2/C1)
dobrze znających narzędzia do prototypowania (np. Axure)
mających wysoką kulturę pracy i potrafiących pracować zespołowo
skrupulatnych i komunikatywnych
Oferujemy:
pracę nad nowym wyglądem naszych flagowych produktów
wsparcie innych osób z zespołu (obecnie mamy po jednym UX Designerze w każdym z produktów oraz: UX Researchera, Visual Designera, UX Writera i Technical Writera)
dostępny na miejscu pełen zespół interdyscyplinarny (programiści, tester, technical writer, analityk, product owner), co znacznie ułatwia pracę
Dodatkowo oferujemy:
pracę w samym centrum Warszawy (w budynku Cosmopolitan przy ul. Twardej pomiędzy pl. Grzybowskim a ul. Emilii Plater)
potrzebny sprzęt (MacBook Pro, iPhone 8) i oprogramowanie (według potrzeb)
codziennie kanapki na rozpoczęcie dnia, dwa razy w tygodniu kosz owoców i ciasta w piątek na zakończenie tygodnia pracy
imprezy integracyjne
ubezpieczenie zdrowotne i na życie
kartę Multisport
lekcje angielskiego
możliwość codziennego używania języka angielskiego
umowa o pracę
HOW TO APPLY
If you are interested in applying for this position, please send your CV in English to rekrutacja@syncron.com with "PR_PM_UED_PL" in the subject line. Please note that to qualify, you must be legally authorized to work in Poland.
Respecting your privacy rights and to be able to process your personal data lawfully, please let us know (in return message or in the CV) if you agree with the following:
I give my consent for Syncron to processing of my personal data provided by me to Syncron for the needs necessary to carry out current recruitment processes.
I give my consent for Syncron to processing of my personal data provided by me to Syncron for the needs necessary to carry out future recruitment processes.
Simply write Yes or confirm your consent in any other way. For compliance purposes, we however prefer receiving your explicit consents in the return message, or having them included in your CV.
We aim to respond to every submission, but due to the sheer number of applicants we might not always be able to. If you qualify a representative from Syncron will contact you within 10 business days.
Privacy Notice For Candidates
As data controller of your personal data, we are required to provide you with information to foster your data privacy rights. Please read this information here.