Ta oferta pracy nie jest już aktualna!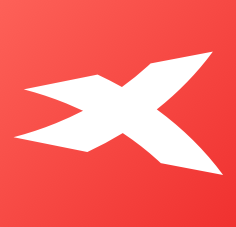 Opis oferty pracy
Cześć,
jesteśmy na etapie budowania nowego działu strikte produktowego, w którym główny nacisk będzie kładziony na rozwój produktu i eksperymentowanie z nowymi rozwiązaniami, kilka informacji poniżej, a jak macie pytania śmiało piszcie.
XTB to przede wszystkim innowacyjność i ciągły rozwój. Tworzymy największą firmę FinTech w Polsce. XTB liczy prawie 500 pracowników działających na kilkunastu rynkach – są to przede wszystkim wysoce wykwalifikowani eksperci oraz ambitni specjaliści. Wyróżnia nas przełomowa technologia – jesteśmy zdobywcą nagrody 'Najlepsza Platforma Inwestycyjna 2016', a Dział IT jest największym w naszej organizacji.
Dążąc do perfekcji w świadczeniu usług naszym klientom poszukujemy kandydatów na stanowisko:
Czym będziesz się zajmować:
• rozwijanie wewnętrznych projektów (platforma xStation, serwis xtb.com) oraz tworzenie nowych
• zbieranie, identyfikowanie i analiza wymagań biznesowych oraz potrzeb użytkowników końcowych
• opracowywanie scenariuszy, userflow, architektury informacji
• planowanie badań oraz testów dla projektowanych rozwiązań
• analiza danych ilościowych i jakościowych
• praca w metodyce AGILE
• współpraca z projektantami UI, UX, Product Owner'ami oraz innymi działami wewnątrz firmy
Szukamy Ciebie, jeżeli posiadasz:
• minimum 3 letnie doświadczenie w realizacji projektów interaktywnych
• portfolio z minimum 3 projektami albo ciekawymi rozwiązaniami
• znajomość metodyki UCD oraz najnowszych trendów i zagadnień UX
• praktyczna znajomość narzędzi do makietowania (np. UXPin, Axurem lub inne) oraz Google Analitics
• umiejętność jasnego przekazywania koncepcji dotyczących projektowanych rozwiązań i argumentacji swoich rozwiązań
• otwartość na feedback, wysoka elastyczność i nacisk na eksperymentowanie
• nieustającą chęć rozwoju
• komunikatywna znajomość j.angielskiego
W zamian proponujemy:
• nowoczesne narzędzia pracy (macbook/dell)
• dostęp do najnowszego oprogramowania
• możliwość zdobywania doświadczenia zawodowego w rozwijającej się instytucji finansowej działającej na rynku międzynarodowym
• współtworzenie jednej z najbardziej rozpoznawalnych marek na rynku finansowym
• spotkania i warsztaty wewnętrzne
• niekorporacyjna atmosfera pracy, wyjazdy i imprezy integracyjne
• zatrudnienie na podstawie umowy o pracę
*stawka jest uwarunkowana od Twojego doświadczenia i jest to tylko propozycja, od której możemy zacząć rozmowę
miłego dnia!