This job listing has expired and may no longer be relevant!
UX Designer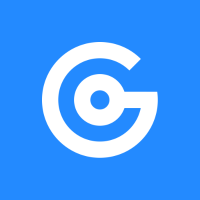 Opis oferty pracy
Growbots was born in Warsaw, Poland in Dec 2014. Today we have 80+ people in Warsaw (HQ, 100% product development), San Francisco and Cleveland (sales).
We connect businesses across the world using our proprietary machine learning. Looks like we are good at that – today we have 600+ clients who love the product (see what they say about us).
Today we are looking for a UX Designer to help us make our product even more awesome! You definitely should join us, cause you will:
– have a rare opportunity to focus on the single product
– see how your designs affect users
– not wait to see your work's effects half a year, but you will have it immediately!
– be encouraged to verify your designs with users and make improvements
– have an opportunity to work on a daily basis with data science, dev, customer success, and sales teams
– have access to various analytical systems: Google Analytics, Mixpanel, Fullstory, BigQuery and others
As UX Designer you will take ownership for:
– preparing mockups and prototypes on various detail levels (from paper to lo-fi to prototype ready for tests with users)
– formulating and evaluating hypotheses
– gathering requirements from UX researchers, product owners and customer success team
– close cooperation with dev teams
– conducting research with internal teams and end users
– care over analytical systems (Mixpanel, Hotjar, Google Analytics, Yandex and others)
– sharing user experience knowledge inside the organization
Requirements:
– 2+ years of experience in UX Design role
– ability to manage time vs quality problem
– good knowledge of UX prototyping tools (UX Pin, Axure or others)
– excellent interpersonal skills
Nice to have:
– experience in using service and product design tools (like Customer Journeys, Mental Models, JTBD and others)
– practical knowledge about planning and managing tests with users
– experience in using remote research tools
What we offer:
– huge ownership and responsibility
– the opportunity to work on solutions using cutting-edge technologies
– a possibility to work in a globally operating start-up
– fair salary
– paid holidays (26 days) & sick leave
– flexible working hours
– MacBook Air
– private medical care with Medicover (optional Family Package)
– unique industrial office in the old cheese factory in the centre of Warsaw (the Hoża street)
– you will be proud of what you are working on! 💙
https://www.growbots.com/careers/#job-117368