This job listing has expired and may no longer be relevant!
UX Designer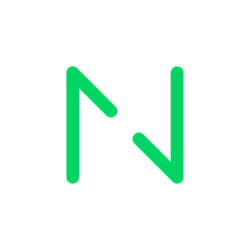 Opis oferty pracy
We are Netguru, one of the fastest growing companies in Europe. We maintain an unshakable passion for developing web and mobile applications for our clients worldwide and making a name for ourselves in the world of software development.
We've built an informal yet professional culture based on strong values of transparency, collaborative spirit, regular feedback and continuous learning.
Although all our projects are full at the moment, we strongly encourage you to submit your CV anyway. Click "apply now" to be the first to know about any new opportunities!
Your responsibilities:
creating comprehensive UX strategies for our global clients in order to optimise business conversion,
running tests, research and collecting user feedback for our existing and in-progress projects,
helping our teams deliver full documentation, which translates into nice visuals,
meeting clients and running workshops, e.g. Google Venture Design Sprints, to find best solutions for their products.
We want you on board if you have:
2 years' experience as a UX designer,
a portfolio of previous projects which demonstrates that you are able to increase user engagement and ultimately boost conversion as well as show your design process,
a comprehensive knowledge of User Research methodologies,
full understanding of the importance of User feedback,
ability to generate wireframes, user flows and diagrams – easily and quickly generate ideas and solutions,
ability to explain your decisions to the team and clients,
knowledge of design tools such as Adobe Suite, Sketch, and prototyping tools (we use InVision),
strong command of written and spoken English (CEFR B2+); Polish not required,
knowledge of analytics and test tools such as  Google Analytics, Mix Panel, GA, Hotjar, Userzoom, AppSee, UserTesting and more.
It would be a plus if you had:
good visual skills so that you're able to create pleasant presentations to show your research results,
proved Education in UX design or design schools,
the know-how of how to run Google Venture Design Sprints,
basic html/css knowledge,
experience working on agile methodology,
ability to write blog posts about UX,
experience as a lecturer at conferences and meetups.
Perks & benefits:
MacBook — we like to work with the best equipment,
additional accessories for your computer,
private health insurance + MultiSport card,
individual co-financed educational plan,
free sandwiches and half-price lunches,
Team Retreats twice a year,
Team Meetups every two months.
Please apply via our website using this link.