Ta oferta pracy nie jest już aktualna!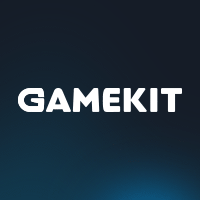 Opis oferty pracy
We're looking for an experienced UX Designer who can make a big impact improving the user experience for millions of gamers . We are true believers in placing the user at the heart of everything we do. As our UX Designer you'll be obsessive about solving user problems elegantly, will have great taste, and possess instinctive understanding of good design.
If you:
can craft beautiful, intuitive interfaces on a variety of platforms but also enjoy diving deeper into the product design process and solving big problems – while also delighting users and stakeholders;
are able to identify market opportunities and help define product vision and strategy;
can balance detail and simplicity to create experiences that users love;
have experience with design based on quantitative data (e.g. Google Analytics & A/B-testing);
have built a product from scratch;
have experience in customer facing product design across at least two industry verticals (e.g. retail, gaming, social networks);
can demonstrate a proven track record in delivering successful products that users love from ideation to launch.
Then we want to offer you:
salary 6000-9000 PLN net (b2b);
the challenge of impacting the world of 2 billion gamers worldwide;
huge autonomy and the ability to define the role;
working with passionate and open-minded people who want to grow together.
Hope to meet you soon!