This job listing has expired and may no longer be relevant!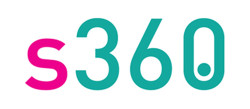 Opis oferty pracy
REKRUTUJEMY NA STANOWISKO: USER EXPERIENCE DESIGNER
Osoba na tym stanowisku będzie zajmowała się projektowaniem procesu doświadczenia użytkownika usług cyfrowych i publicznych, w tym: projektowaniem procesów, projektowaniem interfejsów, badaniem użyteczności, prowadzeniem warsztatów i badań UX.

Twoje zadania i obowiązki:
Przygotowywanie i prowadzenie warsztatów UX.
Przygotowywanie i prowadzenie badań UX
Projektowanie procesu doświadczenia, tworzenie strategii i planów usługi, w tym map konsumenckich i blueprintów
Projektowanie makiet, prototypów stron, opisywanie stylów i specyfikacji.
Oferujemy:
Elastyczne formy zatrudnienia.
System atrakcyjnych premii i bonusów.
Młody, dynamicznie rozwijający się zespół.
Lokalizacja w centrum Warszawy.
Osoby zainteresowane prosimy o przesłanie CV na adres: julia.dziubecka@s360.com.pl w tytule wiadomości wpisując "UX Designer".
Zakończenie rekrutacji: 30.07. Zastrzegamy sobie prawo do kontaktu z wybranymi kandydatami.
Więcej na: s360.com.pl
Firma

s360

Nowe oferty dla UX co tydzień!

Popularne oferty