Ta oferta pracy nie jest już aktualna!
UX Design Lead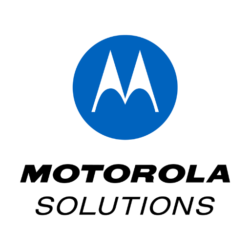 Opis oferty pracy
Company Overview
On any given day, every moment matters to someone, somewhere. And every moment, Motorola Solutions' innovations, products, and services play essential roles in people's lives. We help firefighters see around buildings and police officers see around street corners. We keep utility workers connected and visible to each other with real-time voice and data communication across the smart grid. And we provide the situational awareness first responders need when a moment brings catastrophe. We help people be their best in their moments that matter.
Department Description
Want to design products that actually matter? Do you believe that the challenges facing public safety today can be solved by a thoughtful and holistic approach to user experience design?
At Motorola Solutions, we help people be their best in moments that matter. We help firefighters see into burning buildings and police officers see around street corners. We are making public safety smarter by envisioning new technology for the future.
The UX team at Motorola Solutions is tasked with envisioning the future of technology while bringing to market real world solutions today. Our portfolio contains an ecosystem of applications designed to bring mission-critical intelligence from the command center to in-field operations. This includes a suite of communication, collaboration, and workflow apps. We are building some of the most meaningful software today. Real, professional, tools.
The UX team includes Interaction Designers, Visual Designers, and User Experience & Human Factors Researchers. We work closely with our development partners to ensure the best end-to-end solutions.
Job Description
As a User Experience Design Manager, you will lead a small team designing the future of public safety. As a part of the global UX Design team headquartered in Chicago, USA, you will contribute to the overall UX strategy across our entire portfolio of applications and products. You and your team will collaborate with UX researchers and business stakeholders to take insights from the field and ideate, prototype and deliver designs to development teams to make them a reality. In addition, you will also contribute to future envisioning efforts in the form of design exercises, brainstorming sessions/workshops as needed within the team.
Basic Requirements
– Bachelor's or Master's degree in a design related field (Interaction design, Industrial design, design communication)
– Minimum 3 years professional experience in UX Design
– Experience working in agile/scrum software development methodologies
Details
– Passion for research-fueled rapid ideation
– Self-starter and a strong desire for team collaboration
– Demonstrate compelling storytelling skills as well as a command of design thinking principles and best practices
– Proficiency in Adobe CC, Sketch, and other industry standard wireframing tools
– Knowledge in prototyping tools preferred
Please apply via company website https://goo.gl/btcMjj