Ta oferta pracy nie jest już aktualna!
UX/CX Specialist – Sklepy Bezobsługowe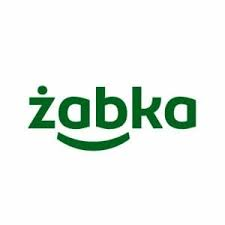 Opis oferty pracy
Cześć! Powiększamy zespół Human eXperience w największej sieci bezobsługowych sklepów w Europie, bez kas, bez skanowania! Dziś liczymy już 50 sklepów w Polsce pod nazwą Żabka Nano, wcześniej Żappka Store. Z nami będziesz tworzyć niepowtarzalne doświadczenia, których nikt wcześniej nie robił, nie badał, nie projektował. Stoi przed nami wiele wyzwań komunikacyjnych i projektowych, tym bardziej że duża część doświadczeń odbywa się w świecie bez ekranów oraz bez obsługi! Dlatego szukamy do zespołu specjalisty, który/a wzmocni nasz zespół HX o:  
umiejętności w obszarze CX/UX – chcesz projektować nie tylko interface ale doświadczenia w off-line

 

masz doświadczenie lub interesujesz się UX Copywriting'iem.

 
 Jeżeli czujesz, że to Ty, to czytaj dalej i aplikuj.  
Twój zakres obowiązków:  
Analiza potrzeb i zachowań klientów – mamy wsparcie analityczne wewnątrz organizacji oraz badawcze z zewnątrz, ale możesz też samodzielnie badać (up to you), 

 

Mapowanie podróży klienta i użytkowników w wielu touchpoint'ach – nie tylko aplikacja mobilna, strona www, czy inne interaktywne produkty (IoT) ale też off-line'owy sklep i komunikacja bez ekranów, 

 

Projektowanie – ścieżek użytkownika oraz klienta (user-flow), czasami makietowanie low-fidelity, nie musisz tworzyć high-fidelity GUI, mamy na pokładzie UI designera,

 

Wsparcie Product Ownerów w definiowaniu wymagań kliento-centrycznych – spokojnie, nie wszystko na raz, jest już UX expert, który zadba o efektywny podział UX'ow per wyzwanie/produkt, 

 

Bliska współpraca z działami marketingu, produktu i obsługi klienta oraz zewnętrznymi dostawcami usług. 

Nice to have:

Tworzenie/ współtworzenie copy w interface'ach (micro-copy, komunikaty: edukacyjne, nawigacyjne, błędów) oraz również na witrynach sklepu, wewnątrz sklepu, a nawet komunikacja głosowa 😊, 

 

Dbanie o spójność, użyteczność i intuicyjność komunikacji on-line oraz off-line – tworzenie dobrych praktyk. 
Nasze wymagania:  
Samodzielność – wcześniejsze doświadczenie w projektowaniu produktów/usług od koncepcji po finalny produkt, 

 

Znajomość narzędzi do mapowania procesów i prototypowania (low-fidelity) – np. Miro, Figma,

 

Wysoko rozwinięte zdolności komunikacyjne – umiejętność prezentowania swoich pomysłów w sposób klarowny i przekonywania do swoich też, 

 

Bardzo dobra znajomość języka Polskiego, dobra znajomość języka angielskiego (B2). 

Nice-to-have: 

 

Doświadczenie w projektowaniu rozwiązań na styku świata fizycznego i wirtualnego, 

Znajomość dobrych praktyk UX copywritingu (certyfikaty, kursy w tematyce UX copy)

 
Co oferujemy:  
Ty wybierasz skąd chcesz pracować – zdalnie lub hybrydowo, mamy biuro w Poznaniu i Warszawie, Lab technologiczny w

P

oznaniu,

Niepowtarzalną okazję do współtworzenia najbardziej innowacyjnych (na serio) produktów i projektów w branży FMCG, konkurującym z AmazonGo,

 

Narzędzia do pracy, jakie tylko potrzebujesz – używamy dziś: Miro, Figma, MS Teams, Clickup, Slack.

 
Poziom: mid/regular, senior
Poziom: mid/regular, senior