Ta oferta pracy nie jest już aktualna!
UX Consultant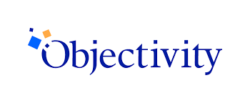 Opis oferty pracy
Your responsibilities:
Focusing on strategy, long-term goals and communication.
Matching business and users' needs with the most optimal experience design solution.
Planning, conducting, and leading client co-design sessions, design sprints, design workshops, and project meetings.
Participating in sales activities, including proposal development.
Proactively looking for opportunities to drive design changes inside and outside the company.
Defining or advising teammates on a UX approach for the project.
Planning and conducting user research, analysing findings and running usability tests.
Contributing to the product discovery process.
Designing different types of applications (b2c and b2b applications, enterprise solutions).
Creating wireframes, mockups and interactive prototypes for web and mobile applications.
Being a mentor and coach for colleagues.
Estimating UX project efforts and managing the workload.
Sharing trends: emerging design, technology, industry, regulatory and market ones with the team or community.
Engaging with internal and external stakeholders to promote and evangelize the importance of design within the company.
Our requirements:
The ideal candidate has exceptional communication skills that allow him or her to effectively work with senior stakeholders and facilitate difficult discussions with the team. You will be connecting dots between people and processes. You will also be responsible forrunning workshops and designing digital solutions. You will identify complex business challenges and discover users' needs. You will be the voice of users inn the complex world of business, market and technology.
Great communication and interpersonal skills that allow to effectively work with senior stakeholders and facilitate difficult discussions with the team.
At least five years of experience in UX Design, Service Design or a similar area.
Experience in facilitating on-site and remote design/discovery workshops.
Excellent communication skills in the English language (C1+).
Courage to speak up and challenge a client or teammates.
Leadership skills.
Experience in working in multiple projects simultaneously.
Can-do approach.
Ability to generate ideas of solutions, mockups, user flows and diagrams on the fly.
Ability to collaborate in an interdisciplinary team.
Ability to design lo-fi mock-ups (hi-fi is an advantage).
Understanding of capabilities and limitations of the current Web technologies as well as mobile trends and technology.
Understanding of and experience in research methods, design techniques and user testing.
Understanding of and empathy towards business stakeholders' needs.
What we offer:
We help clients make strategic decisions related to the implementation and development of products (we conduct a lot of workshops).
UX is an important area at Objectivity. Our team consists of 11 experienced designers (UX Designers, UI Designers, Illustrators and Animators).
We design solutions supporting the work of users from many different industries, e.g. retail, finance, aviation, real estate.
It's up to us (to a large extent) what the UX will become for the client – an artifact in the form of a mock-up or an approach to the "user first" project.
We design in line with the business (BA), conceptual (UI) and technological (Frontend) assumptions, which means that we are close to the project.
We create system design, design modern solutions for IoT, augmented reality. We build user experience in conversations with chat bots.
We spread knowledge and promote the value of User Experience both inside and outside the company.
Benefits:
private medical care
sharing the costs of foreign language classes
life insurance
remote work opportunities
flexible working time
fruits
integration events
no dress code
coffee / tea
parking space for employees
redeployment package