Ta oferta pracy nie jest już aktualna!
UX Architect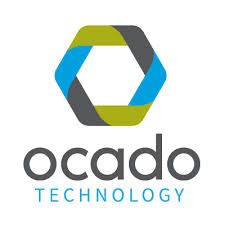 Opis oferty pracy
We're Ocado Technology. We architect and build ground-breaking, game-changing technology solutions that power Ocado, the world's largest online-only grocery retailer. We don't do off-the-shelf. We don't do basic. Because we're writing, building and running all our own software systems, we're constantly pushing the limits of what technology can do. And when we say 'we', we mean 'you'. Join us and you'll work across a phenomenal breadth of technology, with incredibly smart people, to create reliable, resilient, scalable and optimised software systems.
Who you are:
You are a Designer with strong UX and some UI experience. You know the value of good usability testing in creation of a valuable product. You like interacting with end users of the features designed by your team and want to decide autonomously on the tools and methods you use to reach their needs. You want to use newest methodologies (e.g. Lean Design, Design Sprint, Design Thinking) when it's beneficial, yet have a right to decide whether it really is.
What you'll do:
● Taking care of various e-commerce applications,
● Delivering wireframes and prototypes of new features and elements of existing ones,
● Collecting business requirements – keeping close contact with the business stakeholders & end users,
● Keeping close contact with Dev Team and Product Owner,
● Cooperating with UX Team and UX Lead,
● Verifying if developers' work ties in with features specification,
● Meeting deadlines while handling multiple projects,
● Creating inspirational design and concepts,
● Staying current with the latest and best UX and Design practices (e.g. Design Sprint, Lean Design, Design Thinking)
Your knowledge, skills and experience should include:
● 3 years of overall professional experience in web & mobile design area,
● Strong experience in UX research area (e.g. moderated and remote user testing, user interviews, user-centered UX) – minimum 2 years,
● Interaction design skills,
● Quick learning,
● English language skills – minimum B2 level,
● Strong teamwork skills
Nice to have:
● Human-Computer Interaction, Psychology or Sociology degree,
● UI design skills,
● Experience working in agile or lean development environment
What can you get:
● Wide Training and Development opportunities – individual training budget,
● Free English lessons,
● Experiments' day – teams' all-day meeting for development (from the scratch) of new idea or product,
● Permanent Contract,
● Benefit pack (Medical Insurance, Life Insurance, Multisport and Multilunch cards),
● Opportunity to (really!) introduce your ideas and autonomously decide on the tools and methods you use for your work
Equal opportunity employer
Ocado are an equal opportunities employer and as such make every effort to ensure that all potential employees are treated fairly and equally, regardless of their sex, sexual orientation, marital status, race, colour, nationality, ethnic or national origin, religion, age, disability or union membership status.
If you are interested please send your CV at: a.wielgosz@ocado.com