Ta oferta pracy nie jest już aktualna!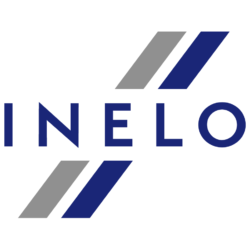 Opis oferty pracy
Cześć! 🤚
Jesteśmy dużą firmą technologiczną z branży TSL (Transport-Spedycja-Logistyka). Obecnie to już chyba 500 osób! 😮 Mamy parę swoich produktów, które rozwijamy, optymalizujemy, zmieniamy, wywracamy, a wszystko to, by zwiększyć poziom zadowolenia naszych klientów.
Szukamy User Interface Designera, który wesprze nasz zespół projektantów. Kogoś, kto nie tylko pomaluje kolorkami nasz interfejs, ale wie także co to komponenty i dlaczego są tak ważne. Kogoś, kto miał już do czynienia z Design Systemem i wie jak go podzielić na mniejsze, atomowowe kawałki. Kogoś, kto potrafi poruszyć nasz interfejs i poradzi sobie z przygotowaniem animacji pod development.
Jakie będą Twoje zadania?
Budowanie języka wizualnego naszych produktów
Rozwój Design Systemu
Dokumentacja wytworzonych komponentów
Tworzenie animacji do naszych interfejsów
Bliska współpraca z zespołem deweloperów
Zapewnimy Ci:
Pracę w oparciu o UoP lub B2B,
Pakiet benefitów: karta FitProfit, ubezpieczenia grupowe na życie,
Prywatna opieka zdrowotna w PZU,
Jasna ścieżka kariery,
Elastyczne godziny pracy,
Prace zdalną 100% lub hybrydową, jak wolisz,
Opłacane przez firmę lekcje języka angielskiego
Poziom: senior, mid/regular
Minimalny staż pracy: 2 - 5 lat
Poziom: senior, mid/regular
Minimalny staż pracy: 2 - 5 lat
Jeśli myślisz, że podołasz - daj znać. Wyślij na kturcza@inelo.pl swoje CV i portfolio. Porozmawiamy więcej o projekcie jaki dla Ciebie mamy na spotkaniu. 😎