User Interface Designer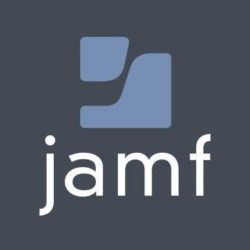 Opis oferty pracy
We are looking for an experienced User Interface designer to join our marketing team and help us build simple, usable interface experiences that help us reach more organizations.
As a UI designer at Jamf you will work cross-team to concept, design and execute UI features for our web-based marketing properties. You will be responsible for crafting intuitive, useable and elegant user interfaces that reflect, extend and enhance our brand promise. You must be passionate about all aspects of the digital marketing ecosystem, including strategy, parity between brand and messaging, and audience, while at the same time understanding how your contributions support overall business objectives. And you will be part of a team and organization that moves quickly, challenges each other to be better, and always keeps the customer at the center of our decisions.
If you are a self-starter with 3 or more years of experience designing and building modern digital interfaces, we would like to talk to you about joining our team at Jamf.
Responsibilities
• Work closely with design team and web development team to understand business and visual objectives and create effective UI design solutions that apply a consistent methodology within the core brand structure
• Mock up and prototype features according to project specs, including mobile and accessibility considerations
• Document and articulate intended experiences through the use of presentation and tools relevant to internal and external audiences
• Work closely with the design team, web development team and UX team to implement UI solutions
• Maintain quality assurance through ongoing evaluation of how the UI delivers on its promise
• Contribute to maintenance and evolution of Jamf's web guide
• Performs all job responsibilities in alignment with the core values, mission and purpose of the organization
• Adheres to the highest moral, ethical and legal standards to deliver an environment that promotes respect, innovation and creativity
• Supports and promotes a positive, inclusive workplace one in which the talents and strengths of our increasingly diverse workforce are welcomed, further developed and manifested in our work
Requirements
• 2 – 4 years of experience leading and completing interface design projects on time (Required)
• Mastery of core graphic applications in Adobe CC (Required)
• Experience with modern visual design tools such as Sketch (Required)
• Experience with UI/UX prototyping platforms such as Adobe XD, Balsamiq or InVision (Required)
• Strong knowledge of web languages – HTML, CSS, Front-end frameworks (Bootstrap, Foundation, etc.) (Required)
• Experience with JavaScript visual libraries (jQuery) (Preferred)
• Ability to produce coded prototypes a plus (Preferred)
• Passionate learner with an inherent desire to stay up-to-date with emerging web technologies and best practices
• Proven graphic design skills, including strength in typography and information/interaction design
• Strong understanding of how to create consistent experiences across multiple web properties
• Keen awareness of current and web interaction models/methods
• Strong ability to collaborate with engineering teams to ensure UI solutions are properly implemented
Apply here:
http://hrbrg.co/DnqxFs