Ta oferta pracy nie jest już aktualna!
User Experience Researcher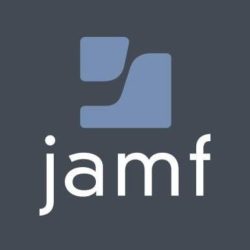 Opis oferty pracy
As a User Experience Researcher at Jamf, you will be primarily responsible for designing, conducting, analyzing, and reporting on user-centered design research and usability testing for primarily our core enterprise software tool, and tangentially our supporting online properties.
Your research will help us create utility, usability, and delight in our product and features for our customers. You'll inspire change at all stages of product development by delivering compelling, written, in-person and visual presentations on your findings. You will use our metrics data to uncover research opportunities, and use research findings to contextualize the data we collect.
This will include identification of user needs and goals, task and workflow modeling, ethnography as well as rapid iterative usability testing, and more formal, in-depth testing. A successful User Experience Researcher must be able to work with the UX team with minimal supervision on multiple concurrent projects.
Responsibilities:
Conduct usability research both online and in the field and provide recommendations for improvement
Serve and collaborate as a member of an international team that acts as a 'repository' of research-based usability knowledge
Work with team members to test business requirements using heuristic and qualitative methods
Design and deliver wireframes, user stories, prototyping and user-testing experiences for digital enterprise products
Conduct task-analysis to determine user needs to better serve our customers
Coordinate, conduct and moderate usability tests
Interprets outcomes into experience principles and rich stories that guide and acts as a catalyst for solutions, making strategic conclusions and guiding a design process that leads to outcomes that are functional and emotionally meaningful
Qualifications:
1-2 Years User Experience design or generalist experience (Preferred)
Experience storytelling with data verbally and visually (Required)
1-2 Years Dedicated user-centered research (Preferred)
Experience with usability moderating (all types, particularly one-on-one), participant recruiting/screener creation, experimental design, test method selection, debriefing, facilitation, participant recruiting/screener creation, and statistical/qualitative/quantitative analysis (Required)
Tableau experience (Preferred)
Apply:
https://jamfsoftware.wd1.myworkdayjobs.com/Jamf/job/Katowice/User-Experience-Researcher_R56-1