Ta oferta pracy nie jest już aktualna!
User Experience Designer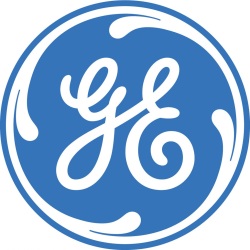 Opis oferty pracy
At GE, ensuring IT compliance for our critical systems is a top priority. As global regulations continue to evolve, staying at the forefront of compliance is extremely challenging. This position is part of the IT & Process Excellence team, liaising with IT Security, Finance, Compliance, and other functions to implement quality controls, assess controls, and work with key stakeholders to remediate control gaps. Join our GE team today, where you'll find endless learning opportunities to make the most of your talents. Our culture of innovation and imagination, coupled with industry leaders who will inspire you, make GE an exciting place to grow your career. There are numerous career paths to grow within IT & Process Excellence at Healthcare and across the other GE businesses.
We are searching for the best candidates for the position of:
Miejsce pracy: Kraków
1942056
As member of Enterprise Architecture team, UX Designer will partner with leaders and end users across GE Healthcare (GEHC) to conceptualize and develop engaging web, smartphone and tablet visual interfaces using your choice of PC or Mac. UX Designer will drive projects combining user-friendly interfaces, exceptional visual design, and brand-consistent web and mobile experiences. Continuous learning through ongoing training is available to stay current of industry trends.

Key Responsibilities:
Evangelize the concepts of User Experience (UX) development and its benefits to various CIO teams across GEHC
Develops proof-of-concepts and prototypes of easy to navigate user interfaces (UI) that consist of web pages with graphics, icons, and color schemes that are visually appealing
Researches user needs as well as potential system enhancements
Provides input to the technology plan for the ITPE organization
Advises management on application and supporting technology purchases and on future projects or environment upgrades/modifications as it related to UX
Serves as the UX thought leader for GEHC ITPE team
Qualifications/Requirements:
Bachelor's Degree in graphic design, psychology, information technology or related field or relevant work experience
Minimum 5 years of IT experience of which min 2 years should be in enterprise UX (User Experience) and interaction design experience
Demonstrate experience developing Information Architecture (IA) documentation (site maps, transaction flows, sketches, scenarios, wireframes, navigation models, design patterns, SEO) for mobile, web and digital products
Ability to drive the design review cycle, synthesize feedback, and close on design requirements independently
Experience with defining, articulating, integrating the role of design within an organization
Experience with process quality methodology
Experience with global, large-scale applications, which span multiple countries and business units
Experience with one of the graphical design tools such as Omnigraffle, Adobe illustrator, Axure
Code, test, debug documents and implement mobile/web applications using a variety of platforms – desired
Ability to work across multiple projects simultaneously
Drive to lean new technology and build in-depth expertise
Excellent written and verbal communication skills
Analytic, creative and business-focused problem solver
Excellent English written and verbal communication skills
Apply:
Please include the following statement in your application: "I hereby authorize you to process my personal data included in my job application for the needs of the recruitment process in accordance with the Personal Data Protection Act dated 29.08.1997 (uniform text: Journal of Laws of the Republic of Poland 2002 No 101, item 926 with further amendments)".