Ta oferta pracy nie jest już aktualna!
User Experience Researcher / Designer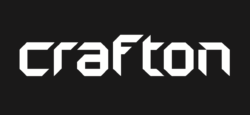 Opis oferty pracy
Masz ochotę kogoś przebadać? 😉
Projektujemy User Experience dla ministerstw z Arabii Saudyjskiej i najbardziej prestiżowych marek w Polsce. Chcesz działać z nami dla PLL LOT, Saudi Telecom, Żabka, Saudi Space Commission?
Wbijaj do nas! Załatwimy Ci nowe wyzwania przy naprawdę topowych projektach! Żadna utrzymaniówka na white label!
Mamy zajebiste biuro w centrum Poznania i większość naszego teamu lubi pracę hybrydową. Dlatego fajnie jakbyś mieszkał w okolicach Poznania i czasem lubił wpaść przybić z nami żółwika ;-).
Szukamy ludzi, którzy razem z nami będą rozwijać swoje pasje i skilla oraz:
mają co najmniej 3 lata doświadczenia komercyjnego w analizach UX
nie mają czasu za zrobienie swojego portfolio, ale posiadają mocne realizacje w szufladzie
są znudzeni pracą przy obecnych projektach, które ich nie rozwijają
mówią bardzo dobrze po angielsku
Na początek zaoferujemy Ci w zależności od skilla: 10 000 – 16 000 tys netto w B2B (lub alternatywnie UoP). O benefitach nie będziemy pisać, bo to standard i wszyscy to samo piszą, więc po co marnować miejsce w ogłoszeniu?
Poziom: senior
Minimalny staż pracy: 2 - 5 lat
Poziom: senior
Minimalny staż pracy: 2 - 5 lat
Chcesz wiedzieć więcej? Wejdź szybko na naszą stronę www.crafton.pl, zobacz portfolio, stronę kariery i pisz wiadomość!
Po krótkiej wymianie maili, zadanku testowym, spotkamy się i zaczynamy działać!