Ta oferta pracy nie jest już aktualna!
User Experience Analyst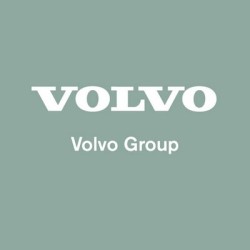 Opis oferty pracy
Volvo Group Process & IT in Wroclaw, is looking for candidates for the position of User Experience Analyst
The User Experience (UX) Analyst supports the business in identifying end user needs and prioritizing them based on how they contribute to creating business value.
The UX Analyst ensures that the important end user needs are made visible for everyone in the project team. The UX Analyst works to ensure that important end user needs are met in the final product in order to create value for the business. The UX Analyst plans, leads and coordinates the end user activities in the product life cycle.
The UX Analyst works in all kinds of assignments within product development, business changes and information systems, everywhere where there is an end user of a product. UX Analyst works together with business and IT team, to ensure that the business value is enabled through the end users.
We are looking for an experienced UX Analyst with knowledge in Visual and Interaction Designer for web and mobile applications.
Initial activities will focus collaboration with Digital Brand and on supporting and promoting the ADF (Application Development Framework) with focus on UX practices in seminars, trainings, coaching activities, and contributions to new material creation.
Main responsibilities:
• You will provide support to strategic areas and multi brand solutions.
• Highlight risks and impact of not covering end user needs in business decisions
• Suggesting alternative solutions to utilize end user potential and ensure business value
• Perform usability reviews
• Planning of UX activities in the product life cycle
• Support business case development by securing user focus in business value creation
• Develop concepts for a product
• Knowledge sharing regarding UX in the global context
• Continuously work for improving existing methods and investigating new methods within UX area
• Act as mentor for colleagues and deliver internal training in the UX area
Required Competencies:
• 4+ years of experience as a User Experience Analyst (Usability)
• Knowledge about standard guidelines in visual design
• Good knowledge about patterns and standard for mobile solutions UI
• Extremely strong communication skills – both oral and written in English
• Multicultural knowledge
• Relationship management
• Workshop facilitation & Knowledge sharing
• End User Study & Evaluation
• Interaction Design & Prototyping
• Customer orientation & focus
• Business Mind
• Challenging Spirit, Passion, Drive for continuous improvement
• Analytical skills
• AGILE, CAMP, IS-GDP, IS-GDP4IT & MCM good to have
• Master degree preferred
What makes us special?
• Collaborative environment in Swedish organizational culture
• Responsible and challenging tasks with access to  the latest tools and technology
• Partnership with professionals, identified career paths including global opportunities
• International projects in company with certain recognition on the market
• Comprehensive introduction training package with mentor's support
• Friendly workplace: modern campus with many facilities – medical center, restaurant, lunch rooms, sport/leisure area (football, basketball, tennis)
We work together with energy, passion and respect for the individual!
If you are interested in feel free to apply via this link