Ta oferta pracy nie jest już aktualna!
UI/UX Designer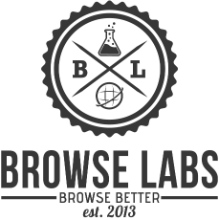 Opis oferty pracy
Job Title: UI/UX Designer
Position Summary:
Are you in love with simple, elegant designs? Do you have a passion to create amazing user experiences? Do you want to work in a successful american startup? Then join BrowseLabs as an UI/UX Designer!
BrowseLabs is looking to add an experienced UI/UX Designer with an impressive eye for design to join the team in its Krakow, Poland office. The primary job will consist of leading a wide variety of consumer facing initiativess. If you're an innovative self-starter, passionate about creating unrivaled user experiences, and eager to tackle the many user interface challenges we have to create a beautiful, easy-to-use product, then we want to hear from you. Please submit a portfolio along for consideration.
We want to work with candidates that have experience with the following:
Personal projects that show an aptitude for design and understanding of user-friendliness

Passionate about delivering pixel perfect visual and functional designs in timely manors

Knowledge of CSS, HTML, PSD to HTML, PhotoShop/Illustrator, Light PHP/JS a Plus
Key Responsibilities:
At least 4 years professional experience as a UI designer

Proficiency with Adobe Creative Suite and wireframing tools such as Balsamiq

Online design portfolio a must

Strong communication skills and a positive attitude

Good understanding of user-centered design principles and best practices

Passion for designing products with simple, intuitive experiences that delight customers.

Experience developing flows and interaction for complex web and mobile applications a plus

Drink Beer, Play Video Games and Have fun!
Required Skills/Qualifications:
Create beautiful, compelling visual designs and interaction experiences for website applications

Drive projects from initiation to completion, including analyzing business and customer requirements and working with UX to optimize the user experience

Solve complex interaction problems with simplistic approaches, illustrating your solution with user flows, wireframes, and visual mockups

Self-motivated, and can excel in a team-based environment

Collaborate cross-discipline with product managers, and engineers to ensure designs are scalable and feasible

Present designs to engineers in a clean and organized fashion

Manage and develop the UI library style guide
Compensation:
Attractive salary

Stock option package.

Health benefits

Catered Lunch's (Friday)

LuxMed Special Complex Plus (optional Family Package)

Multisport package

Choose your workstation (Mac/PC, Windows/Linux/OSX

Xbox 360, PS3, and PS4 with a ton of games

Large office (250 square meters)

Free coffee, snacks, RedBull, etc

Work in a young, friendly and fun environment
About BrowseLabs:
BrowseLabs is a ventured funded incubator founded by advertising and technology veterans, who have built, sold and invested in multiple startups. We create, accelerate, and scale businesses ideas by bringing together the best technical, business, and marketing resources.
Unlike traditional development shops, BrowseLabs does not accept product requirements and crank out code. We take active ownership of the product. Our process begins with product strategy, user stories, user experience testing, and interviews. This initial phase gives everyone more insight into what specific problems exist in the market and how best to address them. Our new, 250sqm large office is located right next to the Main Square!
Our team only speaks English, so strong use of written and spoken english is required. If you know you are very talented are unsure about this position, especially about the language barrier, lets meet for coffee, visit the office and find out more about us!
We work with latest technologies. Tech stack includes: Java, Node, JS, HTML5, CSS3, Underscore, Backbone, Handlebars, jQuery, Hibernate, Spring 3, MongoDB, Voldemort, Hadoop and more…
We are very passionate about what we do here, and at the same time have fun doing what we love. Come meet us in person, and learn more!
Please send your CV at: jobs@browselabs.com