This job listing has expired and may no longer be relevant!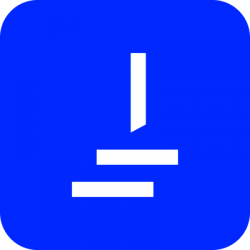 Opis oferty pracy
Do naszego zespołu UX poszukujemy UI/UX Designera (junior/mid) do pracy w pełni zdalnej. Pracujemy dla klientów z polski i świata, tworzymy produkty cyfrowe w tym: aplikacje mobilne, serwisy, systemy, aplikacje webowe, strony.
Twoimi obowiązkami będą:
— projektowanie UI/UX dla produktów cyfrowych,
— projektowanie design systemów, style guide'ów,
— tworzenie dokumentacji projektowej do stworzonej realizacji,
— aktywna współpraca z zespołami UX, developerskim, marketingowym,
— sporadycznie komunikacja z klientami, udział w rozmowach i workshopach, umiejętność zaproponowania rozwiązania.
Będziesz idealnym kandydatem, jeśli:
— masz doświadczenie jako UI/UX i potrafisz je przedstawić,
— czujesz się w Figmie, Adobe XD jak ryba w wodzie,
— znasz zasady dobrego UX i nie opierasz się tylko na wyczuciu i intuicji
— angielski jest u Ciebie na poziomie komunikatywnym
Aplikuj mailowo:  recruitment@e-ux.pro
Firma

E-ux.pro

Nowe oferty dla UX co tydzień!

Popularne oferty