Ta oferta pracy nie jest już aktualna!
Senior UI Designer / Graphic Designer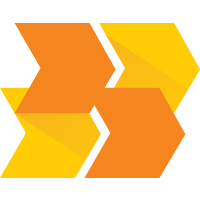 Opis oferty pracy
Requirements
At least 5 years of experience as an Art Director, Graphic Designer, Illustrator, UI Designer, with a strong portfolio
An infinite amount of energy, enthusiasm and curiosity
Openness to cooperation with the team (UX designers, UI designers, developers, marketing, clients, etc.) to create high esthetic and graphical deliverables and visual standards for the external and internal products
Knowledge and experience in crafting simple branding for products (logo, design style guide, design systems), illustrations, marketing materials and lo-fi and hi-fi interfaces for web and mobile
Experience in working closely to developers
Having a way to take care of high visual standards in every stage of creating a product
Fluent English (written and spoken)
Offer
Join us for 32+ hours per week. Compensation for this role depends on your user experience skills and ranges between 8000 — 12000 PLN monthly net (if B2B / UoD contract, full–time).
Recruitment process
It is very simple. Contact us, we will schedule a 40 – 60 minute meeting to talk about our possible cooperation. During that meeting, we will give you a UI design task to solve. After a feedback round or two, you will meet the team and we will make final decisions. That's it!