Ta oferta pracy nie jest już aktualna!
UI Designer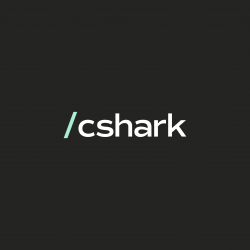 Opis oferty pracy
Are you still waiting for your next big thing? Excuse the cheesy beginning, but we're actually up to something.
Our Product Design department is growing so we're looking for a talented UI designer to join the team. Just so you know — you may just have the chance to work on digital products with leading music producers from the UK, help swiftly build innovative start-ups with the brightest Polish minds or add your mark to a true fintech unicorn. We're happy to say that we don't get bored easily with the projects of this caliber.
We'll swipe right if you're a complete package — not only a great designer but also a responsible, down-to-earth, cool human being (this is a must, as we're not ready to substitute our department with AI…).
At CSHARK, we value team spirit, informal atmosphere, flexible working hours and long-term commitment — all that for fair compensation. If the highest design quality, creativity, and attention to detail are important to you, we certainly are a good match.
Main responsibilities:
Working with a boutique, experienced team
Contributing to international, challenging yet interesting projects
Developing and improving your skills constantly
Creating eye-catching and effective web and mobile interfaces for all stages, from concept to final implementation
Participating in and co-hosting workshops, while collaborating closely with the design team, developers, business analysts, and stakeholders
Co-setting the high quality UI standards
Helping other designers with expanding the Product Design department in the company — a.k.a. being an excellent team player!
You're a perfect fit if you:
Have a minimum of 2 years of commercial experience in UI Design backed up by a portfolio
Have demonstrable UI design skills in creating stunning visual interfaces for web and mobile in the tool of choice. Yes, we underlined the word "stunning" for a reason
Can explain where your designs solve actual user problems and address their needs
Can give short, impromptu lectures on: colour harmony, grids, latest UI trends and techniques
Have a good understanding of the design process and ability to adjust methods to project requirements for the sake of creating intuitive solutions
Understand what User Experience is all about and can cooperate with UX designers
Are able to clearly and independently communicate your vision and have arguments standing for your UI decisions
Are fluent in English — B2 level would be a minimum, as we work mainly with international clients
For bonus points:
You have basic understanding of technical aspects in the web and mobile environment
You're familiar with design systems and frameworks (i.e. iOS Human Interface, Material Design, etc.)
You're familiar with new and hip software — Miro, Notion, Framer, Protopie, Principle or can even surprise us with your favourites!
When in need you can support the team with other design-related tasks (maybe you're a Branding Maestro or an Illustration Hero?)
You can run a set of client workshops on your own
You like to share your knowledge and talk about your craft — both internally and during meet-ups and conferences
Perks & benefits:
We work on projects that require a non-standard approach and fuel your creativity — no boredom on board
We're an energetic, open-minded and hip team
Flat management structure — we are not a corporation and we don't want to be
We offer financial bonuses for employee recommendations
We often go out (go-karts, shooting ranges) to celebrate or integrate
English lessons
Are you interested in this job offer?
Apply:  https://cshark.com/job/4400/ui-designer/