UI Designer
Ethworks
Kontrakt B2B
Warszawa,

Mazowieckie, Polska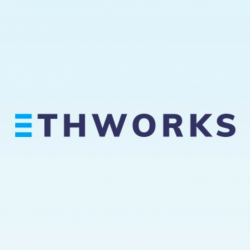 Opis oferty pracy
At Ethworks, we invest in ourselves, expanding our knowledge and skills. We're looking for a talented and experienced UI Designer to join our team! We would love to find someone with an outstanding gift for eye-catching and pixel-perfect designs. A strong UI portfolio is a must-have!
How about working in a young, dynamic team, with a competitive salary, great benefits… ugh… Instead of that, let my colleagues explain you why they work here:
Bartek (Full-Stack Developer):
Because I wanted to do the blockchain. Now, I am already used to high-quality code. It is kinda hard to find another company like that.
Paweł (Designer):
Because I do something else than the 56th online store or 64th ecommerce in my career. I was looking for more interesting projects and found them here.
Jagoda (Head of Operations):
Because of the great atmosphere and the opportunity to grow. I get loads of challenging tasks, so I'm never bored.
Dmytro (Full-Stack Developer):
The atmosphere is awesome, and the projects are exciting. Also, the quality of our engineering is very high. 
Piotr (Team Leader):
I wanted to land a new job to do something connected with the blockchain. I messaged Ethworks, got in and stayed. It's a great place to be.
Marek (CEO):
I think it's cool to work with emerging technologies that have the potential to grow. I didn't find any company where I could work with them the way I wanted in the country. That's why we created Ethworks.
If you join our team, you'll be responsible for:
Creating clean and effective designs (landing pages and web interfaces)
Delivering high-quality work, complex tasks or projects based on the client's requirements
Assisting at talks with clients
Providing design support for developers
To make it happen, we expect you to have:
Attention to details
Experience in prototyping
Experience in working closely with customers and maintaining positive relationships with them,
Fluent English enabling daily communication
Teamwork skills and ability to mentor younger Ethworks designers
You'll also score points with us if you:
Are familiar with the blockchain and Ethereum world
Possess basic knowledge of HTML and CSS
Have a sense of humor 🙂
In exchange, we'll give you:
Little things that make a difference: flexible working hours, part-time home office, regular English lessons, private medical healthcare, office parties, the best equipment (Apple!) and more
Base salary depending on your skills and experience: 6,000 – 10,000 PLN + VAT (B2B) 
Ability to get compensated better as you develop your skills
The choice is yours – work remotely or in an awesome office (right next to a metro station)!
Are you the person we're looking for?  🕵
Apply to find it out ➡️ careers@ethworks.io
Firma

Ethworks

Nowe oferty dla UX co tydzień!

Popularne oferty