Ta oferta pracy nie jest już aktualna!
UI Designer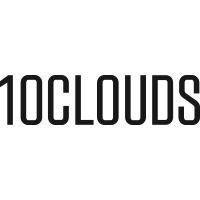 Opis oferty pracy
We are looking for an experienced and talented Designers with particular specialization in User Interface design.
10Clouds is an app development company working for top brands around the globe. We created a SaaS product and we need to to enhance its development with "design thinking". Depending on your skills you will be either a part of dedicated app-team or cooperating with other designers engaged in multiple projects.
If you are:
-Not just looking for an inspiration on Behance or Dribbble, but you're a real creator providing lots of inspiration for others (make sure to share it with us)
-Able to dive deep in UX aspect of a task, while designing User Interfaces;
-Aware of how to make a heavy GUI neat and light while keeping the functionality complete;
-Not only a master of [Photoshop], [Sketch] or [Illustrator], but can easily handle other tools, esp UX-design apps
…you definitely should read further!
Who do we need:
-A person with strong graphic skills, great understanding of UX aspects and easy ability to design User Interface for our main product (present on the web, iOS, android)
-Someone, who tried a lot in designing online products and has a great intuition about what will work and what won't work probably
-Agility in creating low and high fidelity wireframes, which will be you day-to-day duty;
-Designer with the knowledge about current trends and ability to predict future ones.
How would your regular day look like:
-You might to start with a coffee/tea/yogurt to make a day more pleasant
-Together with the team of product manager, developers and sometimes other designers we'll get through creative sessions of how to handle particular challenge, making a whiteboard not white at all
-You'll need to take a break to clear your mind (either Playstation gaming, table football will do)
-You will be thinking constantly how to make the app design slick and beautiful, but yet functional
-Designing, prototyping, wireframing – will be your constant activity
-Sometimes you will be a hundred percent sure your idea is the only worth trying, be ready to step back or to make everyone (and especially our users) to believe this is the only truth;
-You're gonna share your designs ad hoc, whatever great idea you will come up to. If it's so great we're gonna make it real right away
-If you are a fun of a board gaming – there is the whole bunch of choices, when we all join each Wednesday
-You will be meeting the other design team members. We believe sharing knowledge and trends across the team is essential
-You will report to…. No… we collaborate, we cooperate, we do not report! 🙂
What else we can offer you:
-Attractive salary
-Your work will be appreciated by thousands of people in many countries
-Creative surrounding and elastic schedule, check this out: facebook.com/10clouds
-Absolute freedom in choosing what hardware or software you will use
-Co-funding of conferences and workshops
-Never-ever-ending company events and group leisure activities 🙂
-Fitness card for top sport-placements in Poland
What you should do when apply?
Please provide us with URL to your portfolio. It's absolute must. We expect your shiny CV is not the best of your designs ever :)
Send us CV at careers@10clouds.com
Join our epic design team!