Ta oferta pracy nie jest już aktualna!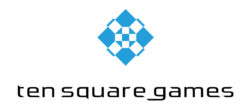 Opis oferty pracy
Przed nami nowe wyzwania! Ruszamy z nowym projektem, ktory mamy nadzieje, będzie kolejnym hitem na miare Let's Fish oraz Fishing Clash! To świetny moment aby dołaczyć do nowoutworzonego zespołu i od poczatku miec wpływ na to jak kształtuje sie gra!
Czym zajmować się będziesz na co dzień?
będziesz odpowiedzialny za interfejs graficzny w grze,
będziesz tworzył assety graficzne oraz prace koncepcyjne do gry,
będziesz współpracować z innymi grafikami oraz dyskutować o waszych zadaniach i postępach.
w twoich rękach pozostawimy ustalenie kierunku artystycznego w projekcie.
Wymagane umiejętności:
znajomość Photoshopa lub pokrewnego narzędzia,
całościowe spojrzenie na projekt, nine na wybrane aspekty,
umiejętność tworzenia UI,
umiejętność pracy w zespole,
bardzo dobra znajomość języka angielskiego.
Dodatkowym plusem będzie jeśli:
jesteś absolwentem ASP lub pokrewnych kierunków,
doświadczenie w grafice 3D,
co najmniej podstawową wiedzę z zakresu UX,
jestes wszechstronnie uzdolniony graficznie,
interesujesz się technicznymi zagadnieniami grafiki.
Oferujemy:
pracę w dobrze skomunikowanym biurze we Wrocławiu,
elastyczne godziny pracy,
pracę z kreatywnymi i otwartymi ludźmi!
niezła kasę na początek oraz możliwości rozwoju,
firmowe wyjścia integracyjne, spotkania,
kartę Multisport oraz prywatną opiekę medyczną,
świeże owoce oraz pizza day!