Ta oferta pracy nie jest już aktualna!
UI Designer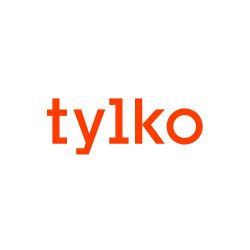 Opis oferty pracy
Job description
We're looking for a UI Designer who is ready to jump right into working with Digital Product Designers, Developers, Researchers, and Data Analysts. We'd love to find a talented person with a problem-solving mindset who is excited to be involved in creating both completely new e-commerce features as well as improving existing ones. If you have experience in e-commerce and you are a person with a data-driven approach – get in touch! Let's change the furniture industry for good – we're waiting for you.
About the Growth Department
This department was created as a result of the integration of eCommerce and Performance Marketing teams. Growth, together with the Operations Department, is responsible for guiding the user through the complete user path. The primary responsibility of Growth is to secure a really positive and engaging customer experience while constantly improving conversion rate and growing our business.
Responsibilities
Design graphic user interface elements, like menus, forms, tabs, and widgets
Monitoring the consistency of the designed elements on each sites
Design UI mockups that clearly illustrate how sites function and look like – mobile-first mindset is expected
Co-creating Tylko Design System
Working in close cooperation with E-commerce Business Team (Product Owners & Data Analytics) securing we deliver expected business goals while securing a coherent, engaging, and positive customer experience expected for a high-end lifestyle brand
Working closely with the Art Director in order to keep the web design aligned with the brand guidelines and communication strategy
Data driven decision making (using all available and gathered data and feedback to make decisions)
Creating end to end digital products and following up on them
Why Tylko
Being a part of the Tylko team goes beyond clocking in every day and keeping your head down. We celebrate inclusivity and work together to build a culture of happy, healthy employees who are truly heard, and provide the following great benefits for every single member:
Comprehensive healthcare
One bonus day off (every month)
Online English classes
A discount on all Tylko products
Yoga classes at work
Mixer parties
Fun events like cooking classes, inspiring talks with people and professionals from all walks of life, and other great meetups.
And of course, a dog-friendly office!
Requirements
Must have
3+ years of experience in designing digital products
Experience in collaboration within the interdisciplinary team (PO, UX, Art, Dev, QA)
Experience in E-commerce (B2C) side and proven track record of highly improving key business metrics (Conversion Rate, Sales, etc.)
Data-driven approach
Attention to details
Proficiency in Figma
Experience in a mobile-first design
Ease in communicating the results of your work and an openness to constructive criticism
Join creativity with a passion for business growth
Communicative English
Nice to have:
Good knowledge Adobe CC
Experience in product design (on Client side)
Familiarity with WCAG 2.0 and Material 2.0 standards and Human Interface Guidelines
HERE'S WHAT YOU NEED TO KNOW ABOUT TYLKO:
TYLKO is an innovative tech-driven furniture company founded in 2015 in Warsaw, Poland. We specialise in providing high-quality storage that our customers can adapt down to the last detail through the use of an intuitive online configurator and our AR-enhanced Tylko App.
We've reworked every step of the traditional furniture-buying process in order to create a better and more personal experience – a seamless process from high-quality products with simple online shopping, through free doorstep delivery and effortless, tool-free assembly.
We're a tight-knit team of 200 specialists from around the world working in the diverse fields of design, production, IT, marketing, communication, customer experience and much more.
So far, we've helped over 75,000 happy customers find their perfect fit, with over 90,000 one-of-a-kind pieces of Tylko furniture shipped around the world.
Poziom: senior
Minimalny staż pracy: 2 - 5 lat
Poziom: senior
Minimalny staż pracy: 2 - 5 lat