Ta oferta pracy nie jest już aktualna!
Specjalista ds. Optymalizacji Konwersji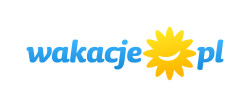 Opis oferty pracy
Jeżeli praca z liczbami sprawia Ci przyjemność, a konwersja nie jest Ci obca.
Jeżeli codziennie szukasz nowych usprawnień i rozwiązań.
To ogłoszenie jest właśnie dla Ciebie.
Wymagania:
Doświadczenie w optymalizacji współczynnika konwersji,
Znajomość narzędzi do analityki webowej (praca z Google Analytics to u nas codzienność),
Doświadczenie w pracy z testami a/b,
Wiedza z zakresu user experience poparta doświadczenie,
Bardzo dobra znajomość Excela,
Ciekawość nowych rozwiązań,
Mile widziane doświadczenie w e-commerce.
Obowiązki:
Wdrażanie usprawnień mających na celu optymalizacje współczynnika konwersji,
Przeprowadzanie i monitorowanie testów a/b,
Analizowanie zachowań użytkowników na podstawie danych ilościowych i jakościowych,
Bieżące monitorowanie KPI.
Co oferujemy:
Poligon doświadczalny – możliwość wdrażania swoich pomysłów na portalach o milionowym ruchu,
Dostęp do szkoleń i konferencji branżowych,
Możliwość odpoczynku w ciepłych krajach,
Elastyczne godziny pracy,
Nieformalną i przyjazną atmosferę pracy w pozytywnie nastawionym zespole.
Zainteresowane osoby prosimy o przesłanie aplikacji zawierającej CV  na adres e-mail: praca@enovatis.pl (temat : "Specjalista ds. Optymalizacji Konwersji ").