Ta oferta pracy nie jest już aktualna!
Service Designer / UX Researcher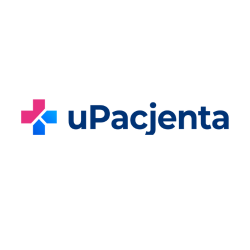 Opis oferty pracy
uPacjenta is one of the fastest-growing Polish medtech startups offering a marketplace where patients order blood tests to their house. We aim to facilitate proactive healthcare by enabling at-home blood tests in an uber-like formula. So far, by heading in the direction: HEALTH, we have grown by 650%! Our mission to transform preventive healthcare to extend people's lifespan is supported by top investors, thanks to which we have recently closed the last seed round and gained over 21 millions PLN for expansion to Europe. We're excited to launch new projects, but to truly succeed, we need one more hand on board.
Our team needs a Service designer/UX Researcher who will not only help us understand our customers' expectations and choices, but who will also support business ideas by providing input of our customers' problems and business opportunities.
We are looking for a perfect match to our culture: a person with curiosity about new trends and changes in the world. Someone with a customer-centric and data-driven mindset, with a high level of empathy and ability to "connect dots" easily.
When joining uPacjenta, you become a part of our Product/ Design Team (you will report directly to the Product Director) and cooperate closely with other departments on a daily basis. We will give you lots of freedom and trust, so you can really spread your wings.
Do you have teamwork in your blood and want to create products having real value and impact on enhancing people's health – both in Poland and in the whole world? Join us!
Our offer for you:
profound impact on the development of uPacjenta's product;
close cooperation with top management and experienced, ambitious team;
organizational culture full of mutual respect, trust, and big potential for development and work autonomy;
equipment tailored to your preferences;
private health care (Lux Med);
Multisport card;
in the case of B2B contract: 26 paid days off;
flexible working hours, 100% remote or hybrid at one of our offices – in Zabłocie in Cracow or at Jutrzenki 100 st. in Warsaw;
discounts on blood tests in uPacjenta.
Responsibilities:
identifying areas where service design can make positive impact in accordance with uPacjenta strategy, supporting strategic decisions;
working with customers to understand their needs and generating insights (also meeting customers 1on1, conducting workshops);
analyzing a journey map, identifying pain points;
gathering data within the company;
planning, conducting, and synthesizing qualitative and quantitative research, desk research;
analyzing research findings to develop insights for our products and processes;
following trends and changes – not only in Poland, but also in the world;
proactively coming up with new ideas (in various fields, such as: medicine, technology, communication and similar).
Minimum qualifications:
experience as a Researcher, UX Designer, Service Designer or similar;
experience in desk research, qualitative and quantitative research methods;
ability to find, understand and use scientific publications (sociology/demography/ethnography) and reports (connected with health, technology);
abilities to find and synthesize insights;
future-thinking, design-thinking, user-centered design;
proficiency in using tools such as Value Proposition Canvas, Double Diamond, Service Safari, Service Blueprint; Customer Journey Mapping;
empathy for users;
strong communication skills;
creativity and innovation,
written & verbal English proficiency, fluent Polish.
Preferred qualifications:
education: Service design, UX, Sociology, Ethnology, Cultural anthropology, Psychology or related disciplines;
experience in working in an agile environment, startup or with digital products.
If you want to work with awesome people and do the great impact – join us!
Poziom: mid/regular
Minimalny staż pracy: 2 - 5 lat
Poziom: mid/regular
Minimalny staż pracy: 2 - 5 lat
https://upacjenta.bamboohr.com/jobs/view.php?id=182&source=aWQ9NDg%3D