Ta oferta pracy nie jest już aktualna!
Senior UX/UI Designer / Team Leader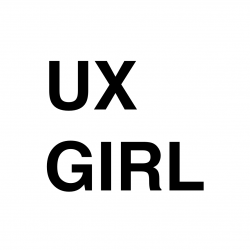 Opis oferty pracy
UX GIRL to butikowe studio projektowe UX/UI skupione na złożonych interfejsach użytkownika. Jesteśmy grupą projektantów, których pasją jest dostarczanie najlepszego holistycznego User Experience. UX GIRL należy do TOP 15 studio UX w Polsce, które współpracuje z firmami na całym świecie.
Poszukujemy nowej osoby do naszego zespołu na stanowisko Team Leadera, który będzie nadzorował nasze projekty – od początku do końca. Dołącz do nas i bądź częścią niesamowitej społeczności UX GIRL!
Lokalizacja: Warszawa lub zdalnie
Ta praca jest dla Ciebie, jeśli:
Chcesz się rozwijać jako Senior Designer
Nie boisz się złożonych interfejsów użytkownika i wielozadaniowości
Lubisz uczyć i mentorować innych, szczególnie w zakresie projektowania UX‍
‍Mówisz i piszesz dobrze po angielsku
Jesteś sumienny i skrupulatny w swojej pracy
Masz tendencję do całościowego spojrzenia na User Experience
Masz silne umiejętności analityczne
Minimalne Kwalifikacje:
3 lata doświadczenia w projektowaniu UX i UI
Biegła znajomość aktualnych aplikacji do projektowania (Sketch, Figma)
Interaction design i visual design experience
Portfolio pokazujące wykorzystanie metod UX zorientowanych na użytkownika, zasad użyteczności i visual design
Preferowane Kwalifikacje:
Wszystkie powyżej
Stopień naukowy z dziedziny Informatyki, Designu lub Psychologii
5 lat doświadczenia w projektowaniu UX i UI
Doświadczenie w mentoringu Junior Designers
W zamian otrzymasz:
‍Pracę w TOP 15 studio UX w Polsce
Możliwość uczestniczenia i reprezentowania firmy na wiodących konferencjach branżowych na całym świecie
Nadzór nad procesem projektowania – od etapu Discovery do etapu Implementation
Ekscytujące wyzwania i złożone projekty, które wymagają burzy mózgów
Ogromny wpływ na wynik projektu i najważniejsze decyzje
Umiejętność współpracy z dużymi i znanymi firmami
W zależności od Ciebie – praca w pełni zdalna lub w biurze w Warszawie
Płatny urlop
Dodatkowy budżet na szkolenia
Umiejętność pracy i burzy mózgów z innymi projektantami w zespołach
Najnowsze modele sprzętu do pracy
Wybrany zespół najlepszych z najlepszych projektantów-współpracowników z pasją
Coffee Fridays i Imprezy Integracyjne
Nasz proces projektowy
Project Kick-Off – zaczynamy od lepszego poznania projektu i klienta. Patrzymy zarówno na nasze oczekiwania względem projektu, jak i ustalenie harmonogramu
Vision Shaping – kształtujemy wizję projektu z klientami. Ta część zawsze wyprzedza wymagania, aby zachować świeży umysł bez ograniczeń
Requirements, Gathering & Planning – po wyłapaniu tego, co nie do wyłapania, przyglądamy się biznesowi klienta i definiujemy to, co niezbędne, możliwe i opcjonalne
Research & Analysis – plan badań jest zawsze przygotowywany specjalnie pod projekt i może zawierać Etnografię, Wywiady z Użytkownikami, Mapowanie Doświadczeń i inne nowoczesne metody. W Analizie przyglądamy się środowisku i sprawdzamy istniejące rozwiązania problemu
Designing the Experience – projektowanie odbywa się wspólnie z klientami poprzez szkicowanie i omawianie prezentowanych rozwiązań
User Testing – aby zobaczyć, jak użytkownicy reagują na rozwiązanie klienta, możemy przygotować i przeprowadzić sesje testowe online lub na miejscu
Proces rekrutacji
Wstępna rozmowa z rekruterem
Pokaż nam jeden ze swoich projektów podczas rozmowy
Spotkanie z Chief Designer
Postaramy się szybko odpowiedzieć na Twoje zgłoszenie. Nasz proces rekrutacyjny nastawiony jest na jak najszybsze zatrudnienie nowych pracowników.
Poziom: senior
Minimalny staż pracy: 2 - 5 lat
Poziom: senior
Minimalny staż pracy: 2 - 5 lat