Ta oferta pracy nie jest już aktualna!
Senior UX/UI Designer / Team Leader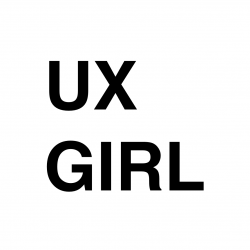 Opis oferty pracy
UX GIRL is a boutique UX/UI design studio with a focus on complex user interfaces. We are a group of designers passionate about delivering the best holistic User Experience. UX GIRL is TOP 15 rated UX studio in Poland which cooperates with companies all over the world.
We are searching for a new person to join our team. It is the position of a Team Leader who will supervise our projects – from the beginning to an end. Join us and be part of an amazing UX GIRL community!
Location: Warsaw or full remote
This job is for you if:
You want to grow as a Senior Designer

You are not afraid of complex user interfaces and multitasking
You like to teach and mentor others especially in terms of UX design‍
‍You speak and write good English
You are diligent and meticulous in your work
You tend to have a holistic view of the User Experience
You have strong analytical skills
Minimum Qualifications
3 years of experience in UX and UI design
Fluency in current design apps (Sketch, Figma)

Interaction design and visual design experience

Portfolio demonstrating use of user-centered UX methods, usability principles and visual design
Preferred Qualifications
All of the above

‍Computer Science, Design or Psychology degree preferred

5 years of experience in UX and UI design
Experience in mentoring Junior Designers
In return we will give you:
‍Work at TOP 15 rated UX studio in Poland

‍

Participate and represent the company at leading industry conferences around the world
Supervision over the Design Process – from Discovery to Implementation stage
Exciting challenges and complex projects that need some brainstorming
Huge impact on the project outcome and most important decisions
Ability to work with big and well-known companies
Depending on you, full remote or office in Warsaw, Poland

Paid holidays

Additional budget for training
Ability to work and brainstorm with other designers in set design teams
Newest model of work equipment
Selected team of Best of the Best passionate designer-coworkers
Coffee Fridays and Team Building Parties
Our Design Process
Project Kick-Off – we start off by getting to know the project and the client a little bit better. See both our expectations for the project and setting the timeline

Vision Shaping – we shape the vision of a project with clients and only with clients. This part always goes before requirements to keep a fresh mind without constraints

Requirements, Gathering & Planning – after catching the uncatchable we look at client's business and define the must-haves, could-haves and optionals

Research & Analysis – plan for research is always prepared specifically for the project and can contain Etnography, User Interviews, Experience Mapping and other modern methods. In Analysis we look at the environment and check existing solutions to the problem

Designing the Experience – designing is done with the clients together by sketching and discussing presented solutions

User Testing – in order to see how users react to client's solution we can prepare and conduct online or onsite testing sessions
Recruitment process
Initial call with Recruiter

Show us one of your projects on call

Meeting with Chief Designer
We will try to quickly respond to your application. Our recruitment process is focused on hiring new employees as soon as possible.
Poziom: senior
Minimalny staż pracy: 2 - 5 lat
Poziom: senior
Minimalny staż pracy: 2 - 5 lat