Ta oferta pracy nie jest już aktualna!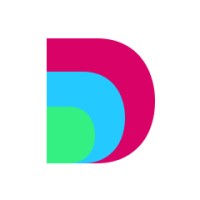 Opis oferty pracy
Daato is a holistic sustainability management suite for enterprises of all sizes. We believe in strong privacy focused technology applications to contribute to businesses becoming ESG aware, sustainable and move towards a better society as humankind. 
We are committed to making enterprise sustainability management operationally efficient, legislatively compliant, and strategically insightful. We partner with organizations to absorb their operational complexities and allow them to concentrate on the strategic aspects of ESG, thereby support them in achieving their ESG goals. 
Job Description
As a Senior UX/UI designer you will join us in building a holistic platform for sustainability management. You will make use of your great understanding of the best UX research and design practices to find elegant solutions to complex problems. As a member of a small but highly motivated team you will have a profound impact on the product at its early stages and an opportunity to grow together with the organization. 
Responsibilities
Conduct research to build strong understanding of users and their needs

 

Translate user insights into personas, journeys, workflows and other UX artifacts

 

Work closely with PM, developers, and other stakeholders to define solutions to users' needs

 

Deliver low-, medium- and high-fidelity designs and mockups, including interactive prototypes

 

Conduct usability tests 

 

Provide developers with design specifications and guidance

 
Requirements
You have 6+ years of experience in the field of UX design

 

You have worked with SaaS B2B products

 

You are well organized and have a very structured approach to work

 

You have experience in designing and facilitating usability tests and user research

 

You are a master of UX tools of your choice (we're using mostly Figma, but we're flexible)

 

You can find your way around Jira and Confluence

 

You have a strong sense of esthetics 

 

You know how to deliver guidance for developers (some basic FE skills are a plus)

 

You know how to make use of the most popular design systems and component libraries

 

You thrive in remote work environment

 

You are fully proficient in English, both in speech and writing (German is a plus)

 
Benefits
Salary of 14-18k PLN net / month (B2B)

 

Fully remote work

 

25 days of paid vacation

 

Flexible working hours

Small organization with flat hierarchies and transparent communication

 

Extremely interesting product with a positive impact on the world

 
Poziom: senior
Minimalny staż pracy: 5-10 lat
Poziom: senior
Minimalny staż pracy: 5-10 lat