Ta oferta pracy nie jest już aktualna!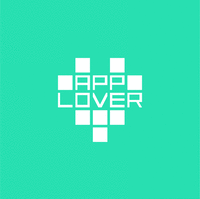 Opis oferty pracy
Senior UX/UI Designer 
9000 – 13 000 PLN/MONTH [B2B NET]

7450 – 10 750 PLN GROSS [EMPLOYMENT CONTRACT]

Form of a contract according to preference

Wrocław or remote

Full-time
We are looking for a UX/UI designer to join our Wrocław team full-time. If you have at least 4 years of experience in designing web and mobile products, Figma is your friend, and you like to share knowledge with your teammates – We have a job for you! 
Or maybe you prefer to work remotely? No problem! We are open to it as well!
At Applover we do our best to combine professionalism with a good atmosphere. We work in a smart and efficient way and after a well-done job we crack a beer open and watch a movie on our terrace. And also, You have the opportunity to contribute to our profile on Dribble. 
Please remember to include your project portfolio when sending us your CV. 🙂 
Skills and responsibilities:
At least 4+ years of experience in

web and mobile UX/UI applications design 

Ability to design coherent, intuitive interfaces and interactions

Ability to create amazing UI design from scratch

Ability to explain your decisions to the team and clients

Ability to share your knowledge with younger designers

Experience in direct collaboration with developers

Proficiency in Adobe Xd / Figma or similar tool

Knowledge of agile methodologies (Scrum, Kanban, etc.)

Experience in conducting workshops with clients and this is very important for us! 

Carrying out the whole design process from the idea through prototyping to testing

Up-to-date knowledge of UX and UI trends

Knowledge of the specifics of design for iOS and Android platforms and the differences between them 

Very good knowledge of UCD issues, Design Thinking and trends in the design of digital services 

Confidence in using English both in writing and speaking
Nice to have:
Experience in conducting UX research 

Creating animations 
Our Perks & Benefits:
🤹‍♀️We have awesome people
 🏢Comfortable Office
🎮Chill room 
🚘Toy car track
☕️Best Coffee ever!
💪Company Multisport
🏥Private Healthcare
📚 Educational fund
💸Teams budget
💡1 hour per week for self-development 
🏠Possible Home Office
🐕Support from our office dog Taco
No worries, we operate now 100% remotely (due to Coronavirus), so we will schedule a call with you.
If you have any questions, get in touch with us!
Send us your CV, we will schedule a meeting.
Have a good day!