Ta oferta pracy nie jest już aktualna!
Senior UX Researcher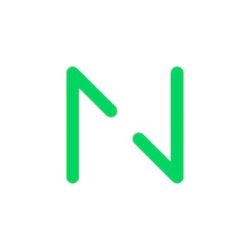 Opis oferty pracy
Netguru is an experienced product and UX design agency. We provide you with a whole range of services, from business idea to product delivery. Firstly, you can create a unique value proposition before design or development starts.
Over the past ten years, Netguru has changed the way people bank, listen to music, learn languages, and rent bicycles. Some of their clients include Fortune 500 companies and startups like Altostack.io, Newst, Herdius and more. Netguru works with the largest brands in the world, such as Volkswagen, IKEA or Keller Williams.
Joining Netguru as a Senior UX Researcher means:
working in an experienced team of great specialists,
contributing to projects for clients all over the world,
developing and improving your skills fast,
having a real influence on your pay – do your job well and get a raise every 6 months,
flexplace – work remotely from the place that suits you best.
Your tasks:
planning user research to gain an understanding of users' behaviour and needs,
collect and work with qualitative and quantitative data,
running tests, creating surveys, using research methods and collecting user feedback for our existing and future projects,
taking care of recruiting people for user research and testing,
creating personas, understanding target groups, doing competitive analysis,
producing and delivering self-explanatory reports and other documentation that can be used to build functional products by our teams,
provide counselling to our clients in terms of research that will provide meaningful insights,
cooperate with the Business Development team, Product Designers and QA Specialists,
educate other designers on methods and importance of UX Research,
improving our internal workflow and methods.
We want you on board if you have:
4+ years experience conducting UX research,
experience working with agencies or in other fast-paced environment,
experience in various research methodologies and well as the knowledge when to apply them,
an ability to go through the whole user testing process – from recruiting participants to creating a report with findings and recommendations,
ability to help clients with identifying and prioritizing research questions based on data, designs and business goals,
ability to collect and interpret user feedback, as well as analytical data from such tools as Google Analytics, Hotjar and more,
ability to provide Case Studies or similar documentation that demonstrates that you helped clients in setting up research plans and strategies,
good command of written and spoken English (CEFR C1+); Polish is not required,
proven team-working skills in teams including designers, developers and other roles,
ability to write blog posts about Research, Design and similar topics.
It would be a plus if you have:
solid visual design skills (with ability to create engaging presentations to show your research results and ideas),
ability to determine and prioritise key activities needed to launch an MVP or next iteration of the product,
a good knowledge of design workshop methodologies including generation of ideas, mockups, user flows and diagrams on the fly,
good command of design tools like Adobe Suite or Sketch, and prototyping tools (we use Sketch+InVision),
experience as Speaker on conferences and meetups.
Perks & Benefits:
private health insurance package,
a MultiSport card,
paid vacation – 20 days per year on B2B contract (20 or 26 days on UoP due to labour law),
a MacBook Pro — we like to work with the best equipment
additional accessories for your computer,
optional life insurance for you and your family,
individual growth budget for your educational plan,
free sandwiches and co-financed lunches,
Team Retreats and Team Meetups.
Interested? Please apply via this link.
Even if you don't meet all our requirements but have a solid business experience in UX research, feel free to show it to us!