This job listing has expired and may no longer be relevant!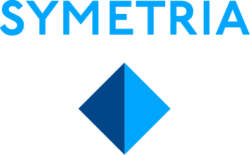 Opis oferty pracy
Od 15+ lat dbamy o ludzki wymiar cyfrowej transformacji pracując z największymi organizacjami (obecnie m.in. MasterCard, ING, Facebook, Google). Dołącz do jednego z naszych zespołów UX, realizuj złożone badania i rozwijaj swoje doświadczenie!
SENIOR UX RESEARCHER
Praca w zespołach badawczo-projektowych o szerokim doświadczeniu
Opracowywanie koncepcji badań i ich realizacja
Stały rozwój metod badawczych i ich wpływu na organizacje
Prowadzenie warsztatów, spotkań roboczych, szkoleń
Ewangelizacja zespołu, klientów, branży
Nad czym ostatnio pracowali badacze Symetrii:
Badanie etnograficzne płatności mobilnych z udziałem 100 uczestników
Cykliczne testy użyteczności systemów bankowości mobilnej
Przełomowa metoda pomiaru emocji w badaniach UX
Testy UX konceptu futurystycznej maszyny vendingowej
Badanie CX w centrum handlowym
Oczekujemy:
Min. 3 lata doświadczenia w UX (z naciskiem na badania z użytkownikami)
Biegłej znajomości j. angielskiego
Pasji i chęci rozwoju
Szczerości, wysokiej jakości pracy, przedsiębiorczości i otwartości na szukanie usprawnień w pracy zespołu
Oferujemy:
8000 – 12 000 zł netto (na B2B lub ekwiwalent UoP)
do 3000 zł premii kwartalnie
budżet szkoleniowy w wysokości 3000 zł na rok
kartę multisport oraz ubezpieczenie medyczne
zajęcia z języka angielskiego
pyszną kawę, zdrowe przekąski (owoce, bakalie), imprezy integracyjne i miłą atmosferę pracy 🙂
Jeżeli jesteś zainteresowana/y dołączeniem do wiodącej w Polsce agencji UX, prześlij swoje CV na adres: praca@symetria.pl dodając w tytule numer referencyjny SUXR/02/19.
Prosimy o dopisanie:
Wyrażam zgodę na przetwarzanie przez ogłoszeniodawcę moich danych osobowych, zawartych w mojej ofercie pracy, dla potrzeb niezbędnych do realizacji procesu rekrutacji zgodnie z ustawą z dnia 10 maja 2018 roku o ochronie danych osobowych (Dz. Ustaw z 2018, poz. 1000). Jednocześnie wyrażam dobrowolną zgodę na przetwarzanie przez ogłoszeniodawcę moich danych osobowych na potrzeby przyszłych rekrutacji.
Firma

Symetria UX Sp. z o.o.

Nowe oferty dla UX co tydzień!

Popularne oferty