Ta oferta pracy nie jest już aktualna!
Senior UX Designer & Team Leader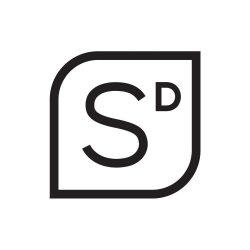 Opis oferty pracy
As a Senior UX Designer & Team Leader at SwingDev, you will help dozens of awesome ideas to come to fruition – your main duty will be bringing new products to life for our clients from Silicon Valley and beyond. You will also be a mentor and manager for a team of 3 great and very likeable designers. You can check their works on our Dribbble profile: https://dribbble.com/swinginc
If your heart started pounding a little faster, take a look at a detailed list of what you will be doing after joining us:
Creating products – from concept phase, through research, testing, workshops to implementation and resolving future product issues,
Managing a team of three UI/UX designers,
Improving company's UX processes,
Spreading UX culture around the company,
Supporting other team members on UX and business decisions,
Helping to build products that respond to users' needs,
Designing lo-fi mockups and prototypes,
Taking part in the process of promoting and selling UX services,
Giving regular feedback to the team,
Working on UI – if you're experienced in UI too 🙂
What we expect:
Strong experience in designing complex products,
Team management experience is highly preferable,
A portfolio that showcases your work, provides detail of your role on projects and shows examples of functional designs that you have developed from requirements through design delivery,
Experience in conducting workshops with clients,
Fluent in translating business requirements, user goals, complex user flows into simple design,
Strong command of interaction design, visual design and information architecture,
Experience in creating wireframes, prototypes, user flows, journey maps, personas,
Ability to analyse qualitative and quantitative research, and transform them into design improvement recommendations,
Strong communication and presentation skills,
Ability to manage a project team & team members,
Excellent communication skills in Polish and English (at least C1 level written and spoken).
What's in it for you:
Exciting projects with high-growth San Francisco startups,
The ability to manage projects from start to finish,
Managing a team of 3 cool and experienced designers,
Experienced PMs & managerial support,
Non-corporate work environment where you are given a lot of freedom,
Easy-going atmosphere (we joke around… a lot),
The artistic vibe going on in our office, especially when it comes to music,
Flexible working hours,
Fantastic loft style office space in downtown Warsaw (numerous commuting options and a space for your bike),
The form of employment of your choosing (15,000-17,500 PLN B2B, but can be also Umowa o Pracę or other),
Gear with apple logo and large dell monitor,
Chill room, table football & Playstation 4, free snacks and ice-cream in the office,
Private medical care, MultiSport, concierge service, reimbursement for courses, conferences and English lessons.
Important info regarding current situation:
This position is located in our Warsaw office. We would love to find someone working in the office with partially remote work possible.
However, within next weeks (or months) we ALL WORK REMOTELY to keep us safe and healthy! 🙂
All steps of the interview are organized remotely too.