Ta oferta pracy nie jest już aktualna!
Senior UX Designer (Product Team) – Remote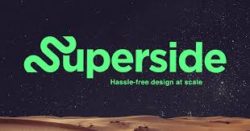 Opis oferty pracy
Superside is looking for a talented, driven and ambitious Senior UX Designer to join our talented growing team.
We are growing fast and need help to build our product into a great design platform that includes project  management features, real time chat, staffing, file annotation and more.
This is a full-time position where you will be part of the distributed core team defining and evolving the user experience for both customers as well as design specialists who are part of our platform.
What You'll Do
Work with multi-disciplinary teams partnering with engineering, design and product folks finding solutions to design challenges on a wide range of product areas
Take ownership of design ideas through the research, ideation, wireframing & prototyping phases to the final well-polished and beautifully crafted experiences
Be up to date with and apply best user-centered design practices to create industry leading experiences
Make well-informed decisions based on deep understanding of customer needs and strategic business directions
Conduct research, user interviews and usability tests as part of your design process to deliver outstanding customer experiences
Make use of and contribute to the evolution of our design system, translating abstract concepts to patterns of reusable interactions and components
Know when to move fast by making low-fi sketches and when to apply attention to detail by producing pixel-perfect interfaces
What You'll Need To Succeed
5+ years of full-time experience working in-house as a UX / product designer for digital or web-based products
You have a strong portfolio of work that demonstrates your design thinking, process, challenges and solutions in web-based products and/or mobile applications
You are an expert in understanding customer needs, sketching concepts, tweaking flows or polishing existing designs
You are proficient in UX design and prototyping tools (e.g. Sketch, InVision, Adobe design tools)
You are a great communicator with excellent presentation, interpersonal as well as written and verbal communication skills in English
You have strong leadership and teamwork skills and the ability to work together with design leads, engineers and other stakeholders as well as the confidence to communicate your ideas clearly
You are primarily based in a time zone +/- 3 hours from UTC
Why join us? 
Global community with people across 50+ countries
Flexibility of working from anywhere in the world
Flat structure with regular interaction with company founders
Ability effect change and implement new ideas and processes
Highly competitive salary and equity in the company
A trusting, ego-free and truth-seeking environment
Pioneering the future of work with a fair, friendly and supportive community
High-energy, high-pace, and high-performance environment
Disrupting a massive global industry with a huge market opportunity
About Superside
Superside is a remote future-of-work startup that build a design collaboration and management platform. We currently deliver strategic design solutions to clients like Facebook, Redbull, Experian, Puma, Amazon, Salesforce, Cisco, LVMH, Twitch, Airbus, L'Oreal, Tiffany & Co. and more. We work together and with our clients through our inhouse design ops platform, enabling seamless and productive remote collaboration across the world. Superside is backed by Y Combinator, Slack Fund, Freestyle Capital and High Alpha Capital. We're a fully distributed team of ex tier one professionals located all around the world, spanning 50+ countries and 19 timezones.
Check out www.superside.com/career for more info on who we are!
Please share your profile and portfolio via this link: https://superside.vervoe.net/job-page/senior-ux-designer-4/5903720b-83dd-4ac2-a224-4fd7aa1576a5