This job listing has expired and may no longer be relevant!
UX Designer | Aplikacja mobilna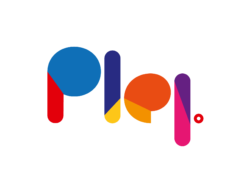 Opis oferty pracy
 UX Designer | Aplikacja mobilna 
Szukamy  UX Designera, super specjalisty od apek mobilnych. Swojego człowieka od projektowania pozytywnych doświadczeń. Kogoś, kto wyczaruje rozwiązania na miarę potrzeb użytkowników. Magika, który sprawi, że reakcje i odczucia związane z korzystaniem z przygotowanych przez nas rozwiązań będą pozytywne i spełnią oczekiwania odbiorców. Kto poprowadzi ich prosto do celu, którego poszukują!
Jakie będą Twoje zadania? 
rozwój aplikacji selfcare-owej z obszaru telco,
współudział w budowaniu strategii i wizji naszego produktu – szukamy inspiracji i rozwiązań spoza konwencji rynkowych,
prowadzenie warsztatów z biznesem,
uczestnictwo w badaniach (przygotowywanie prototypów, opis scenariuszy, umiejętność przekładania wniosków na funkcjonalne rozwiązania),
pomoc we współtworzeniu i definiowaniu naszego design systemu.
Czego od Ciebie oczekujemy? 
doświadczenia w projektowaniu interfejsów mobilnych potwierdzonego portfolio,
dobrej znajomości Sketch'a, Google Analytics oraz Invision,
samodzielności – my określamy cel, Ty dobierasz rozwiązania,
głowy pełnej pomysłów – potrafisz je sprawnie prezentować i dobrze argumentować,
potrafisz współpracować z klientami oraz z zespołem projektowym.
Co możemy Ci zaproponować? 
pracę w product teamie w biurze u klienta,
jasne i uczciwe warunki wynagrodzenia, w pełni zależne od Twoich umiejętności i doświadczenia,
prywatną opiekę medyczną,
formę zatrudnienia zależną od Twoich potrzeb,
pracę w młodym zespole w superatmosferze,
udział w projektach, które będą wyzwaniem zawodowym,
możliwość rozwoju – udział w szkoleniach i konferencjach.
Firma

Plej

Nowe oferty dla UX co tydzień!

Popularne oferty