Ta oferta pracy nie jest już aktualna!
Senior UX Designer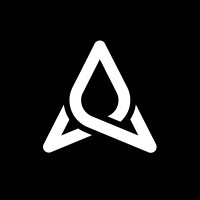 Opis oferty pracy
Hi! We are Appfire, the largest global provider of top-notch and award winning Atlassian apps! Our apps are used by thousands of teams and millions of users all around the world.
We are looking for experienced Senior UX Designers to join our team in Poland and become part of our world-wide Appfire Core Team. You will be working with people from the EU, England, and sometimes the US. This is a 100% remote opportunity (Poland).
What you'll do:
Discover and map out user needs, pain points, and journeys
Improve already existing UX designs, brainstorm ideas connected to UX/UI
Take part in "extreme app makeovers" to make them more intuitive and user-friendly
Work not only on products but also on extracting ideas and solutions and applying them in other areas/apps from our portfolio
Work with 1-2 product teams at the same time
Design product improvements for OKRs and KPIs. Use and extend our design system to help developers build, test, and demonstrate product improvements against key UX metrics
Collaborate with research, product, design and engineering to deliver usable, satisfying products with improved results based on analytics, market data, & usability testing
Participate in our design community; Design critiques, evangelize UX design and design thinking, contribute to evolving design practices
What you will need:
Proven and solid hands-on experience as a UX/UI or Product Designer as part of shipping products & features
Proven experience doing UX design for SaaS / B2B products, systems, or apps
High level of proven UX skill designing for usability, testable quantitative & qualitative metrics, and good user flow
Fluent English required, both written and verbal. User interviews and team meetings are held in English
Good Figma experience required
Be comfortable with asynchronous work
Nice to have:
Experience designing apps for marketplace apps or B2B platforms (e.g. Atlassian)
Experience with tools such as Usertesting.com, Hotjar & Amplitude
Budget:
Perm (UoP) – 16000 – 20000 PLN gross/month
B2B – 16000 – 20000 PLN net + VAT/month
Equity shares for both types of employment
How the recruitment process looks like:
First interview (around 30 minutes) with our Director of Design after which a recruitment assignment will be given to you
Recruitment assignment – you will have 72 hours to complete it
Another 30 minutes call with our Director of Design to go through the assignment
Final 1 hour long interview with a member of our Management Team
Before submitting your CV please consider that we are currently only able to extend our offers to Candidates who have acquired the status of a tax resident in Poland.
Poziom: senior
Minimalny staż pracy: 5-10 lat
Poziom: senior
Minimalny staż pracy: 5-10 lat
Please use the following link to apply and remember to include your portfolio in the application.