Ta oferta pracy nie jest już aktualna!
Senior UX Designer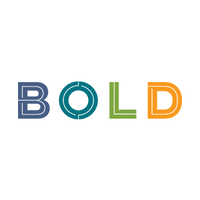 Opis oferty pracy
We are the Polish branch of the BOLD group, building the largest career websites in the world since 2005 with our colleagues in San Francisco, Puerto Rico, and India. Our products, intended to help people find and kick-start their dream careers, draw in over 20,000,000 visitors a month and have been featured in The Guardian, Forbes, and The Financial Times.
We're in the business of making a positive difference—and now, you can join us in helping millions of job seekers change their careers and their lives for the better.
What are we doing inside Bold?
We are focusing on BOLD's international product expansion. Our Product Team is responsible for developing new products and improving the profitability and performance of existing products.
You will learn how to:
Solve user problems for job seekers for every culture and country. BOLD does not have all the answers for how people in different locations or circumstances seek new jobs opportunities. Together, we will learn what makes these job seekers similar, (and different), to effectively develop tools to best fit their needs.
How do we work?
We give autonomy for everyone at BOLD to make decisions and drive their product area forward. We have daily team meetings, weekly internal and external design reviews.
We collaboratively own our goals with our team members, which we develop together in quarterly planning cycles.
We have regular meetings with the team leader where we talk about progress, plans, and development opportunities – this is the time for you!
We build confidence in our product updates by deeply understanding our users, by tracking user and business KPIs at all times.
We strive for candid and continuous feedback and always are looking at how we can improve ourselves and the organization.
Your responsibilities will include:
Creating best-in-class design solutions and user experiences.
Being able to function as a project leader as well as an individual contributor.
Defining interaction models, user task flows, wireframes, and UI specifications.
Driving the design direction for an interdisciplinary team that includes other designers, project management, business and brand strategists, and developers.
Playing a key role in making our products clean, timeless, and intuitive.
Incorporating user research findings into designs, and assisting in the collection of user research data.
Managing the design process throughout the entire project, driving decisions, tracking issues, and working with the development team to produce outstanding work.
Validating design solutions through moderated and unmoderated usability testing.
Effectively communicating design choices & direction to multiple stakeholders by incorporating and articulating design principles that balance the customers' needs.
You'll be a perfect fit if you have:
4+ years of experience as a user experience designer, interaction designer, information architect, or a similar role.
A portfolio or samples of work demonstrating your process for creating great user-centred design solutions.
Experience in designing SaaS products or applications (B2C) for both desktop and mobile web.
Knowledge of how to solve complex user problems and align them with the business.
Knowledge of how to build confidence in a design direction.
Worked in-house as part of a collaborative customer experience team.
A creative approach to solving user problems.
Fluency in English, both written and spoken.
Flexibility – we cooperate closely with the team from Puerto Rico and San Francisco, that's why some meetings take place in later hours (usually between 5 PM and 7 PM Polish time). However, the entire team is flexible and tries to organize meetings at the most comfortable time for everyone.
Nice to haves:
Knowledge of capabilities and limitations of web technologies such as HTML & CSS.
Experience with native mobile applications.
Experience with A/B testing and product experimentation.
Technologies/tools we use:
Design tools similar to Sketch.
Prototyping tools such as Invision and Axure.
What we can offer you:
Flexible working hours – we have no problem if you prefer to work early in the morning or start work at noon – you decide for yourself. We work the way we want to achieve the best results.
Remote work in Poland – we are open to full remote candidates (in Poland). If you prefer, you can also work from the office in Warsaw.
Equipment and Internet Program – the company reimburses the Internet expenses and one-time equipment purchase to make your work comfortable when we work remotely (additional to a laptop we provide to all employees).
Language lessons – you can sign for English/German/Polish/Spanish/French or Italian classes organized by the company.
Wellness and mental health programs (Yoga classes twice a month and access to a Modern Health app that offers individual sessions with psychologists and/or a coach).
Private healthcare (Medicover) and Multisport Card.
CV in English and portfolio are required. Applications without it will not be considered.
By clicking "Apply for this job" you choose to participate in the recruitment process conducted by Bold PL sp. z o.o. with its registered office in Warsaw, 00-032, ul. Przeskok 2. To learn more about your personal data processing please click here: https://interviewme.pl/recruitment-process-GDPR-clause.
Poziom: senior
Minimalny staż pracy: 5-10 lat
Poziom: senior
Minimalny staż pracy: 5-10 lat