Ta oferta pracy nie jest już aktualna!
Senior UX Designer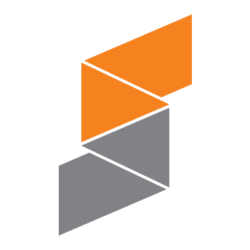 Opis oferty pracy
As a Senior User Experience Designer/Specialist you will work through the entire development cycle: from gathering requirements from internal and external stakeholders, through development of workflows and information architecture, creation of wireframes and prototypes to the validation of implemented solutions. In short you will be focused on delivering a world-class user experience for our products.
RESPONSIBILITIES
Lead the product UX, owning both strategic and tactical aspects of the work. Be responsible for making the product consistent and the usage of best ux practices during the development.
Design and keep interfaces easy to use. Translate complex concepts into simple yet effective workflows and visualisations.
Learning the domain and industry in order to be an effective customer advocate.
Be a partner for the Product Owner in analysing and understanding customers' business needs. Be part of the product team, collaborate with other members to flesh out designs with wireframes, workflows and site-maps and bring ideas to life through interactive prototypes.
Be a customer advocate who can put oneself in their shoes.
Collaborate effectively with other UX specialists (writers, researchers and visual designers).
Run internal validation studies on your own and work alongside with UX researcher on more complex methods.
Contribute to global UX strategic initiatives such as process and standard creation.
It is possible that at some point in the future you will get additional managerial responsibility when the team will be growing.
REQUIREMENTS
A minimum of 4 years in UX / UI / interaction design / web application design.
A minimum of 2 years' demonstrated experience in designing / prototyping interactive experiences of enterprise web applications.
A strong ability to scope and identify design requirements.
Perfect mastery of the design process and the ability to apply it in a product team. Ability to lead junior team members in implementing the process in other projects.
Expert knowledge of web application design methods, usability, navigation schemes, hierarchy & composition, information architecture and current design trends/best practices.
A solid grasp of user-centered design (UCD), basic user testing, rapid prototyping, heuristic analysis, usability and accessibility concerns. Extensive experience in using UX design best practices to design solutions
Proven history of developing wireframes, workflows and information architecture for complex web applications.
Experience with usability testing.
Experience working directly with Product Owners the software development team and across the entire development lifecycle. Experience of working with agile software development will be a plus.
Attention to detail and care for producing polished work.
Being responsible and self-driven, showing proactive and pragmatic approach.
A great portfolio of work.
Good command of English. Ability to work and effectively communicate your ideas in this language.
WE OFFER
Remote recruitment process
Opportunity to work in a cross-functional and agile team
Experienced team you can learn from – an environment facilitating professional growth
Internal training sessions (Friday Seminars, internal webinars), conference and training budget in every team, free English & Swedish classes
Fringe benefits (private medical insurance, Multisport, life insurance)
Flexible working hours
Freedom to choose the employment type: employment contract vs. B2B model 
! Copyrights tax benefit on employment contract (tax deductible expenses for UX Specialists = 80%)
Work from our Warsaw office that is centrally located (Plac Grzybowski) or home office option
ABOUT US
EazyStock is an inventory optimization software for small and medium companies based on Syncron's flague Inventory supporting multiple enterprises. Our product is developed by a dynamic and small but growing team with wonderful team spirit. We have close relationships with customers and easy access to users.
Syncron is a Swedish company working globally on the aftermarket logistic market.
As data controller of your personal data, we are required to provide you with several information to foster your data privacy rights. Please read them here.
Please apply via our career site:
https://app.jobvite.com/j?cj=o683ffwg&s=praca.UXlabs