Ta oferta pracy nie jest już aktualna!
Senior UX Designer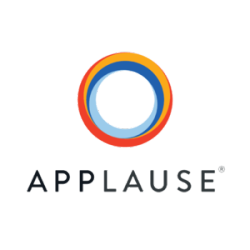 Opis oferty pracy
Put yourself in the apex of innovation.
Applause' main function is to help facilitate the success of our customers.
Applause Designers combine relentless curiosity and passion for creating experiences that transform the insights of application quality into innovations that advance the human potential.
Our offerings range from Web to Mobile, and from Desktop to native mobile applications. Help take those experience to the next level.
In a Sr. User Experience role, your function will be to facilitate the success of our our users. Take complex workflows and simplify them for ease of use. As well as increasing the ease of use within the Applause Product Portfolio, you will help facilitate a global user experience paradigm guide within the company.
You will work first hand with our Product Design Team in helping create world class experiences, and create a world class design team.
About the Team:
Our product and engineering group is the heart and soul of a platform that provides the insight, analytics, and tools to make good apps great, and great apps exemplary. Our SaaS tools connect developers with in-the-wild resources and advanced data analytics to improve the quality of apps that delight and engage billions of users worldwide for companies like Google, Netflix, MLB and HBO.
We need to add a team player to our team that will help drive solutions across multiple development teams on two continents. We work hard together, support each other, and collaborate with a team-focused approach where everyone has the potential to have a positive impact every day. We fail fast, iterate, and prioritize while keeping an eye on what's most important.
Your Scope and Responsibilities
Take inventory of our current product offerings to understand the scope of our Product Portfolio.
Keep the interface beautiful and easy to use. Direct the user appearance of new features and enhancements for our Product Portfolio.
Initiate, suggest, and spearhead major UI re-factorings for a more intuitive user-experience.
Design elegant solutions to complex workflows. Design things that people will talk about.
Research and gather data in organized sprints of your discretion to obtain information and interview customers.
Create relationships with customers to create an open channel for direct feedback on proposed solutions within each product.
Use a Global Community of testers to validate your ideas.
Work with a global team of engineers via Seattle, Boston, and Poland to drive innovation and help create seamless experiences for our customers.
Communicate to executive teams, as well as the rest of the organization about data driven result
About the Company
Launched in 2008 as uTest, Applause is leading the app quality revolution by enabling companies to deliver digital experiences that win – from web to mobile to wearables and beyond. By combining testing services and tools, Applause helps companies achieve the 360° app quality they need to thrive in the modern apps economy. We work with thousands of companies, from the hottest startups to the world's biggest brands – including Google, Microsoft, Amazon, USA Today, Runkeeper and many more.  We offer an innovative, fun, cutting edge culture and, right now, we have dozens of job openings. Maybe one of them is the right one for you!  Since our 2008 launch, we've appreciated tremendous success for a start-up, having raised $80 million in funding.  We have a recurring, blue-chip customer base that includes global brands like Google, Microsoft, Groupon, AOL, Intuit and the BBC.  Moreover, we've been widely featured in tier one media such as Fortune, Forbes, BusinessWeek and TechCrunch, as well as received awards from Gartner, Mashable and SXSW.
Please send your CV and portfolio to jkrawczyk@applause.com