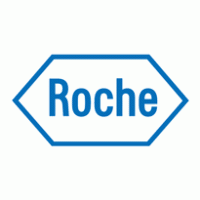 Opis oferty pracy
Senior User Experience Researcher/Designer who will innovate healthcare
Tired of all those #TooLongToRead job offers?
Let's keep it simple.
We are the IT center for Roche – a company in top 10 biggest R&D spenders worldwide.
We do #Code4life creating innovative software that helps doctors, patients, and scientists around the world.
We need a Senior UX Researcher/Designer who has:
passion for user-centered design;
3+ years of experience as a UX Researcher or/and UX Designer (ideally both)
experience in building UX strategy
good understanding of UX design standards and trends (including designing for novel interfaces such as Voice User Interfaces), command of a broad set of qualitative and quantitative research methods;
experience in workshop facilitation (Design Thinking, Google Design Sprint and others), great communication skills, ability to synthesize and communicate ideas;
fluency in English (everyday contacts with international team/clients).
We offer:
an attractive compensation package;
salary range: 10000 – 16000 PLN gross;
demanding challenges;
a workplace that supports innovation and new ideas;
experienced and professional colleagues;
dedicated training budgets and many opportunities for personal and professional self-development (training, conferences etc.).
Interested?   APPLY
Roche is an equal opportunity employer. We care about inclusion in terms of gender, age, race, skin colour, nationality, religion, marital status, sexual orientation, background, physical or mental disabilities and on every other grounds. Applying for our position, we assure you that we will assess your application solely on the basis of your competencies.
Zasady przetwarzania danych kandydatów do pracy w Roche Polska Sp. z o. o. znajdują się pod linkiem:  Klauzula Informacyjna w zakresie przetwarzania danych kandydatów do pracy. 
Rules for processing data of candidates for work at Roche Polska Sp. z o. o. can be found under the link: Information clause for candidates.
Firma

Roche

Nowe oferty dla UX co tydzień!

Popularne oferty