Ta oferta pracy nie jest już aktualna!
Senior/TL Product Designer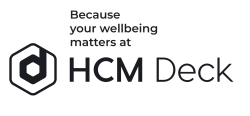 Opis oferty pracy
Company Description
We are one of the fastest growing HR tech SaaS scale-ups in Europe. We support the success of more than 300,000 employees from companies such as Jeronimo Martins, Allegro, Żabka, Play, Polsat Plus Group, Nationale Nederlanden, Allianz and more.
The company has three offices in Poland: Cracow, Warsaw and Tarnów, are at the same time remote friendly thanks to our remote smart culture and digital ecosystem, and has employees in other cities.
Above all, we are a team of HR tech enthusiasts who love to work on enabling people and organisation development! And, according to the survey insights, our team members love us for the flexibility, autonomy and a great fun & growth company culture.
Job Description
We are looking for a seasoned Product Designer, who would like to move on to a new challenge in their career and lead a small team without entirely relinquishing the Product Designer's responsibilities.
Why should you choose us and our Product Team?
You work in truly cross-functional product teams in a company aspiring to be a data & insights informed, product led organization
Dual track agile, Scrum, Shape-up, Discovery, Value proposition framework, Cross functional teams, Value driven, Enterprise grade, JTBD, Jira, Productboard, Figma, Miro, Slack, are not just buzzwords for us 😉
You get to refine the product used by well-known brands like Obi, Decathlon, Rossman, Żabka, Jeronimo Martins
What else is in it for you?
Having a real impact on a fast-growing HR tech brand with a global potential!
Working in a startup remote-friendly culture founded on autonomy, accountability and at the same time team building and belonging
Working with a vision-driven, outcome-based roadmap alongside Product Managers, Product Designer, Strategic Product Analyst and UX writer
Structured onboarding process to help you settle smoothly into your new role
Clear career path and enablement of your individual development supported by ongoing constructive feedback and a high degree of autonomy
Possibility to work 100% remotely (within Poland) or from one of our offices (Tarnów/Cracow/Warsaw)
Working in a team with a passion for what we do
Competitive salary: 19.200-21.000 PLN net + VAT/month on B2B contract or 16.000-17.500 PLN gross/month on CoE, depending on experience and skills
Multisport card
Private health insurance
Equipment and modern digital collaboration tools (you get to choose your own device, Mac or PC)
Full time contract – it's up to you whether you choose B2B or an employment contract
Flexible working hours and  work life balance– it is something we really care about
Check out what scope you will be taking care of at HCM Deck:
Responsibility for the consistency and quality of the product team's UX/UI solutions,
On a daily basis, being a part of one of the SCRUM teams addressing the business challenges of our current and future customers and ensuring that designs can be implemented effectively in code
Ensuring that business, product and user goals are translated into UX strategy and that the strategy is executed effectively
Collaborating with the Researcher and Product Managers in the process of collecting and analyzing quality feedback from Customers and End Users – all in order to accurately define their needs
Preparing sketches, mock-ups, designs as well as facilitating design workshops and reviews
Stepping into a Team Leader role of the product design area (c.a. 20-30% of your time, initially with two direct reports) by cooperating closely, being a TL and mentor to Regular Product Designer and UX Writer
Testing assumptions based on feedback from users and team members
Using your interaction design skills in the general UX and UI redesign process of HCM Deck
Ensuring timely, transparent communication and smooth intra- and cross- team collaboration
Qualifications
We are looking for a person with:
5 years professional experience in Product Design with the responsibility of executing at every stage of the design lifecycle from research to ideation to delivery
Ability to work autonomously and to support designers in your team as a domain expert
Combined excellent design skills with the ability to deliver results
A portfolio that shows you can take complex concepts and turn them into approachable human-centered solutions
Understanding of key business metrics and data, as well as how they connect to design
Problem solving skills that enable you to ask meaningful questions, conduct analyze and validate user research, and subsequently scope design opportunities
Experience in gathering and understanding business strategy to find the right balance between user and business needs
UX research tools including : Google Analytics/Mixpanel/Amplitude; Typeform/Google forms; Miro/FigJam; HotJar
Great track record for working closely with cross-functional teams – with Product Designers, Product Managers, Engineers and other domain experts (such as HR subject matter professionals in our case) on feasibility, detailed design and finding solutions to complex problems
Willingness to grow into a team leader role and an aptitude for being a participative leader who enables, motivates and unites the team to achieve common goals
Familiarity with Agile and Scrum methodologies that deliver into software development lifecycle
Fluent Polish and C1 level of English
A real "Can Do" attitude which continuously drives you to proactively take initiative and test new approaches
Comfort and confidence leading group activities
Resilience that helps to eagerly embrace FAILs as First Attempts In Learning.
Additional Information
During this recruitment process you can expect:
First exploratory call from the recruiter to briefly discuss the role and our mutual expectations
A recruitment assignment to let you test what your actual work would be about
1st interview with two of your peers, during which we would like to know more about your experience and qualifications and we would discuss your assignment
2nd interview, with CP&TO and Head of Engineering during which we would like to know more about you as a person and let you know us better
Poziom: senior
Minimalny staż pracy: 5-10 lat
Poziom: senior
Minimalny staż pracy: 5-10 lat
Does it sound like an exciting opportunity for you or someone in your network? Do not hesitate to apply or pass the ad on:
https://bit.ly/STL_PD_at_HCMDeck
We're looking forward to meeting you!